Independence Day is a great time to celebrate our nation's history and express our patriotism. Here is a curated list of some unique and intriguing products that can make for perfect gifts for friends, family, or yourself
Handmade Gun & Rose Silver Earrings
These beautiful handmade earrings feature a blend of power and grace, with silver guns and roses. A nod to America's wild west past, they are a great accessory for Independence Day parties.
Revolver Pen Holder – Metal – Silver/Black
Add some style to your office space with this revolver pen holder. Its unique design is sure to catch the attention of your visitors and spark conversations about its origins.
Show your patriotism with these flag earrings! They're a stylish way to accessorize your Independence Day outfit and show off your love for the USA.
Independence Day Flag Raising Doll Ornament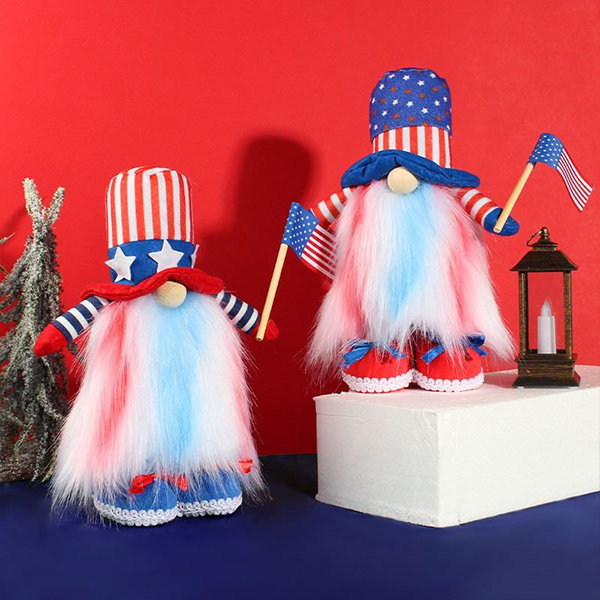 This plush doll is a delightful addition to any Independence Day décor. Choose from two patterns to celebrate the flag-raising ceremony that symbolizes our nation's strength and unity.
Wrap up in comfort and wealth with this quirky US dollar blanket. Made from soft flannel, this blanket can be a fun way to lounge around on Independence Day.
Celebrate the symbol of American freedom and democracy with this striking Statue of Liberty decoration. Made from durable resin and cement in an elegant black color, this would make a great centerpiece or addition to any patriotic décor.
Independence Day wouldn't be complete without a traditional BBQ. These heat-resistant gloves, made from carbon fiber, will ensure you handle hot grills and food safely. Available in two sizes, they're the perfect gift for the grilling enthusiast in your life.
Each of these products offers a unique way to celebrate Independence Day. Choose one, two, or even all of them to make this year's celebrations truly special. Happy Independence Day!