Graduation marks a significant milestone in a person's life. As such, finding the perfect gift to celebrate this achievement can be a wonderful way to express your pride and joy. This gift guide showcases a selection of unique, thoughtfully chosen gifts from Apollo Box that are perfect for any graduate.
Transport your favorite graduate back in time with this stunning Retro CD Player. Its stylish design combines nostalgia with modern technology, offering Bluetooth connectivity alongside traditional CD playback. Available in wood, blue, and pink hues, it makes for a memorable and functional gift, perfect for the music lover.
Retro Style Container Side Table
Ideal for graduates moving into a new apartment or dorm, this Retro Style Container Side Table adds a pop of vibrant color and industrial chic to any living space. Crafted from durable iron, it serves both as a stylish piece of furniture and a convenient storage solution.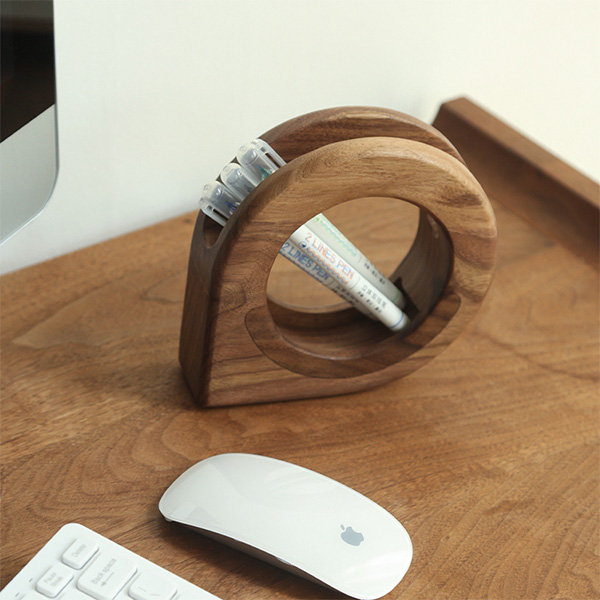 For the graduate entering the professional world or continuing their studies, this Wood Pen Holder is an excellent choice. This handcrafted holder can keep their desk tidy while adding a touch of elegance and class. It's both practical and aesthetically pleasing.
Whether for trips back home, holiday travel, or a post-graduation adventure, this Vintage Suitcase will accompany your graduate wherever they may go. Its stylish exterior and functional design make it a perfect gift for the traveling graduate.
A sleek card holder is a must-have for every graduate stepping into the professional world. This Women's Card Holder combines functionality with fashion. Available in black, orange, and gray, it offers a stylish way to keep credit cards, business cards, and IDs handy.