When Annaminh moved on a whim to New York at the age of twenty, she fit right in. Before she moved from Stockholm, she and a crew of Swedish Club Kids created nightlife events for record launches, modeling agencies and brands like Diesel. Back then, Annaminh and her girlfriends (who remain friends to this day) dressed in a Swedish meets Japanese Cosplay style: mixing kiddie tops from H&M with hot pants and 8″ pink platform boots to wear out clubbing.
Annaminh brought that stylish and fun part of Swedish culture with her to New York's club scene. She and the city were a perfect fit and she became a promoter for the city's nightlife. Back when she was still learning English, she couldn't remember names, so she called everyone "Sweetie."
She didn't know anything about graphic design but wanted to learn so she could make flyers for the events she was hosting at the clubs. A friend got her an interview with a major branding firm located in an office overlooking Union Square. She showed up at the early morning interview dressed in a baby-doll club outfit, because she didn't know any better. They hired her on the spot.
"Design opened up a whole new world of possibilities for me, I devoured all studio's design books, learned every program, and absorbed how to be a designer from the super-supportive all girl staff… I worked my butt off at my new day job – and then hit clubs at night." After a couple years, she began to get freelance design gigs and started working between Sweden and New York, developing other people's brands.
"When I got pregnant 2 years ago I started scouring the internet for little duds for the coming addition to the family. I wanted something cute but with attitude, clever and clean designs – Swedish style." She found a lot of (very expensive) stuff – but had such a clear idea of what she wanted that she realized that the only way to get it was to make it herself. (Unless she wanted to overpay and have it shipped from Sweden or Japan.)
After running through a number of names, one of her old nightlife friends reminded her about "Sweetie!" and Swedey was born. The line is heavily inspired by her daughter Paloma and all her cousins back in Sweden. It combines the club kid background and New York with a Swedish meets Japanese aesthetic.  Her target isn't fans of movie merchandise or childish prints in a million bright colors. The line is for smart and independent kids with a strong sense of self and style.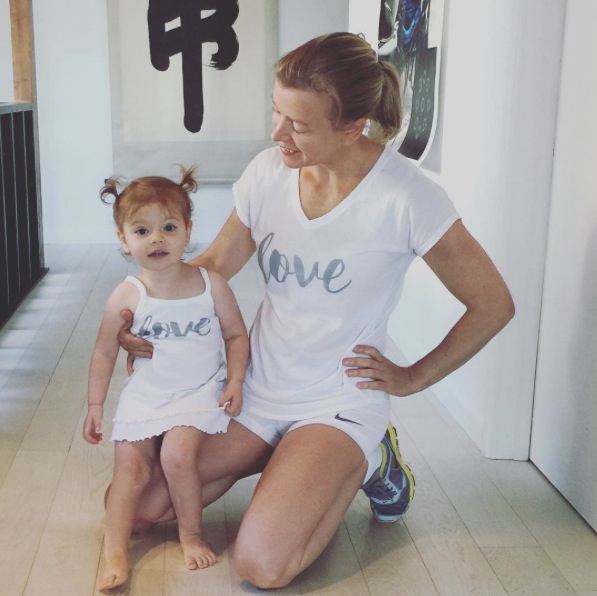 "I want parents to be able to say 'I'd wear that too!' Cute, but cool. Graphic prints in black, white and gray with a splash of color here and there." The collection features tees, onesies and tutu's, mini-monster bags, messenger bags, birthday cards, graphic pillows and prints for nurseries or kids rooms. A little bit of everything, with artwork Annaminh designs and prints in her sun-drenched studio.
Originally, she started the company with only five monster t-shirts, but it has grown to include a variety of categories. Starting from the ground up requires patience: "The design part comes easy, I have too many ideas. I want to do everything at once, but you have to learn from your customers and grow your brand like a child."
Click the images below to purchase Swedey products in our store:
For additional products by Annaminh, check out her store.
Apollo Box is a platform thoughtfully curated to help customers discover, collect, and share some of the world's coolest and most creative products. Check out our mobile app or join our Facebook discussion for trendy products you can enjoy right now. Sign up with us to get informed about innovative technology and products.