March is nigh! If you're stuck on what to get your friend or family member who has a birthday in March, never fear! We've put together a handy guide with some great gift ideas. From the practical to the indulgent, there's something for everyone. So take a look and see what might be the perfect present for your special someone.
Twelve Constellations Crystal Music Box
Our Constellations Crystal Music Box is the perfect gift for Pisces and Aries! This exquisite music box features a gorgeous constellation design with sparkling crystals and a twinkling melody that will take your breath away. It's sure to captivate anyone who lays eyes on it – whether they be an astrology enthusiast or simply someone looking for something special. Plus, its delicate construction makes it ideal for displaying on shelves and desks alike.
Camera buffs rejoice! Now you can express your passion for photography with Camera Cup, made of stainless steel in the shape of a camera – it's so realistic you might think it really comes with a zoom lens. Perfect for your next outdoor adventure or as a conversation starter at home, Camera Cup holds your beverages and keeps them cool just like a real camera would keep you focused on capturing the moment. Whether it's for yourself or for that friend who is always taking photos, Camera Cup is sure to please!
What is the perfect gift for your history-loving friend? The Pantheon Inspired Night Light is sure to wow them! This high-quality night light features a detailed, concrete Pantheon replica that will bring the ancient world back to life while they sleep. Plus, it's a one-of-a-kind item that none of their friends have. Give your history buff friend the perfect piece of ancient design today!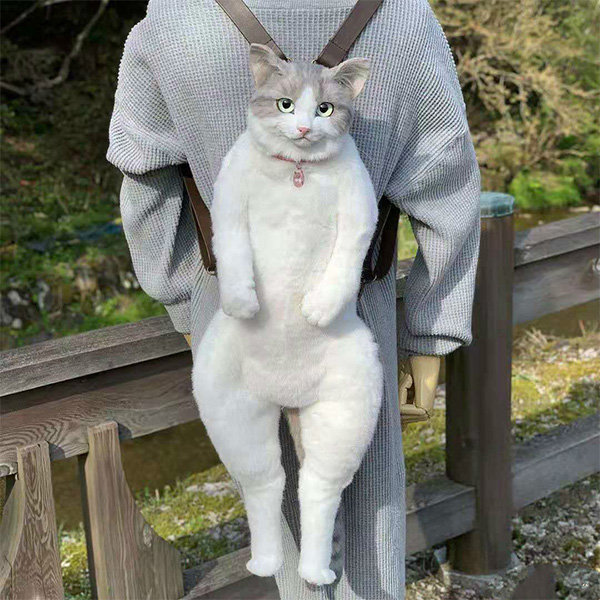 For the friend who loves animals, we have a unique accessory crafted to bring a touch of nature with them everywhere: the Realistic Cat Backpack! It's sure to grab attention with its realistic design featuring ears, eyes, and even a tail! Perfect for adding some fun beauty to any adventure and sure to delight any animal lover. Get your Realistic Cat Backpack today for yourself or your loved one – it's an experience you can't miss!
For all our smoker friends, we have something totally unique and cool to offer this time. You've probably never seen anything like it – Meteoroid shaped ashtray with a lid! It has a sleek, modern design that makes it a fantastic addition to your home decor. Not only will your friends be impressed with the cool design, but you can also flaunt your geeky side by showing off this Meteoroid-shaped ashtray with pride! So, grab one quickly, and don't forget to show off your style!
Give a special friend a kitchen must-have – a pair of our silicone oven mitts! Protect your hands from hot dishes and pans with their heat-resistant material and durable construction. Plus, there are four colors to choose from so you can match any kitchen theme! Gift a friend a practical, fun present – get a pair of silicone oven mitts today!
Don't know what to gift your sophisticated and bookish friend? We have the perfect solution! With our Book Inspired Vase, they can show off their intelligence every time they tell someone that 'it's Oui Oui time'! These wonderful vases come in three colors and are made from a transparent material to ensure your friend can turn any area into an elegant French literary paradise. So surprise your sophisticated friend with this Book Inspired Vase today, because let's face it, nothing screams sophistication quite like French words on a classy-looking vase.
For the friend who loves comfort and style, Cute Fluffy Slippers are a must-have! These slippers are crafted with high-quality faux fur and provide unbeatable comfort. Not only do they feel great when you slip them on, but they also look fantastic too! With four unique color options available and three different sizes.
Cartoon Chicken-Inspired Wall Clock
For the friend who loves quirky stuff, the Cartoon Chicken-Inspired Wall Clock is the perfect gift! This cleverly designed clock features a cartoon chicken perched on top of a 12-hour clock face, and its bright colors and fun design will add a whimsical touch to any room. Not only is it an eye-catching piece of art.
For the friend who dreams of becoming a wizard, we have a gift that is sure to make them feel like they have magical powers – the Golden Snitch Inspired Ring Box! This stunning ring box has been designed to look just like the famous snitch-ball. It features a bright golden hue and delicate wings.