The Holidays are here, and the spirits of joy, generosity and loveeeeee are in the air! December is one of the most romantic months of the year. It's also one of the most expensive months of the year.  If you're looking to cozy up to your boo but also save some cash, try one of these fun, cheap holiday date ideas.
Now don't worry. "Cheap" doesn't mean "lame". It means "super fun for my date and my wallet".  A great date doesn't have to be super showy and expensive. An amazing date = undivided one-on-one time + ambience + the opportunity to seamlessly cozy up close together. All of those three ingredients creates a winning date. So scroll down to read our list of 10 cheap holiday date ideas and get ready for some festive fun and smooches.
Go Ice Skating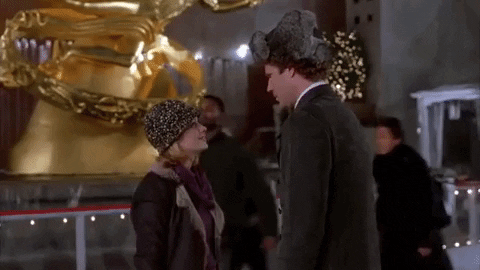 It's not predictable, it's a classic tradition.  Ice skating is one of the best festive, cheap holiday date ideas you can take your date on because it contains all of the three amazing date ideas listed above.  While other people are most likely skating in the rink with you, your date is the only person you're going to be skating with. If you're skating at an outside rink, they will most likely be playing Christmas music and have sparkly lights around the rink, so there's your ambiance.  Last but not least, if your date didn't grow up ice skating, you'll have plenty of opportunities to hold their hand, hold them and catch them if they start to flail. Cha-ching. Plus, the cold air and physical activity will give you both perfectly ruddy cheeks, so you'll both look even more cute than you already are. Winning!
Plan a Night of Christmas Baking
Planning a day to get together and bake Christmas cookies is one of the best cheap holiday date ideas on this list because you'll end up with something super sweet and tasty to eat.  This is a great date to learn more about your crush's personality. Are they a "by-the-book" personality or do they like to stray from the rules? Are they a neat freak or messy boo? You'll find out! This date is also a smooth way to invite your date over to your place for the first time.  Visit Joy the Baker or Seven Spoons to find festive and easy Christmas recipes.
Have A Holiday Movie Marathon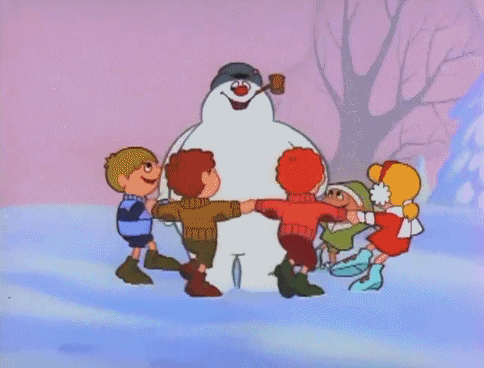 Ahh the classic Christmas movie date. Out of all the cheap holiday date ideas, this one is the easiest date to ace or ruin. Yes, in theory, this date only consists of you and your crush snuggling on the couch and watching movies. Yet it's also so much more than that. This date is all about the presentation. You've gotta nail the ambience section.  Have a snack tray ready, filled with cheese, crackers, jams and cold cuts. Or at least have popcorn ready to pop or a jumbo bag of chips and candy on hand. Light a candle to give your home an inviting scent and keep it burning until the night is over. All of that plus a snuggly blanket on deck will show your loved one that you aren't lazy and like to pull out the stops, even for casual dates.
Go Light Seeing
Again, this is another easy date but it's not just light seeing. First off, have a plan. Don't go where the wind blows, have a specific neighborhood, or better yet, a list of neighborhoods picked out. Your light seeing date can easily turn into a "drive around for 1 hour and only see two cool decorated houses" date.  Be prepared and know ahead of time which neighborhoods in your city are known for their over-the-top Christmas lights. Also save some time in the beginning of the date to grab some hot chocolate so you can sip it while you drive / walk.
Volunteer at Your Local Nonprofit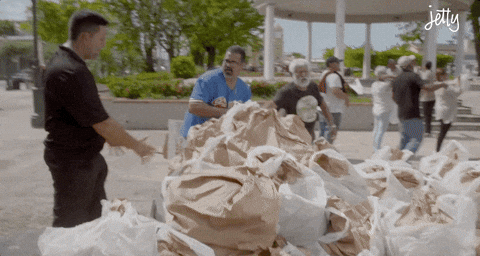 This is the most rewarding cheap holiday date idea on the list.  There's not better feeling than serving others, so share this special experience with one of your favorite people. Do a little research with your date beforehand and ask them about a certain cause that they're passionate about. Then find a related nonprofit in the area and checkout their volunteer opportunities. If nothing is around in your area, just volunteer for another cause.  This date is a great opportunity for both you and your date to see how you work outside of your comfort zone and connect with others from different backgrounds.
See Your Community Theater's Rendition of A Christmas Carol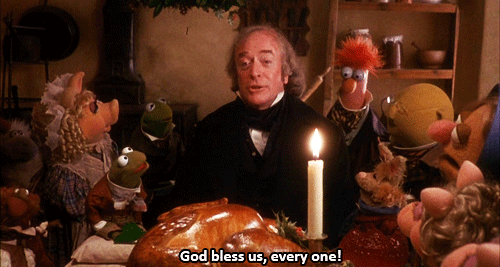 Oh Tiny Tim! Oh Ghost of Christmas Past! Oh Ebenezer Scrooge! A Christmas Carol is a classic Christmas tradition that will go until the end of time.  It can also be extremely pricy to see at a professional theater. If you're date is all about A Christmas Carol, take them to see it at your local community theater. You won't have to deal with sold out shows or hefty ticket prices and you'll put a smile on the performers faces. Now here's a forewarning: if you hate plays, ask your date ahead of time if this date idea is something they'd like.  There's no point sitting through 2 hours of "Bah, Humbug!" if your date isn't interested in plays.
Have a DIY Stockings Night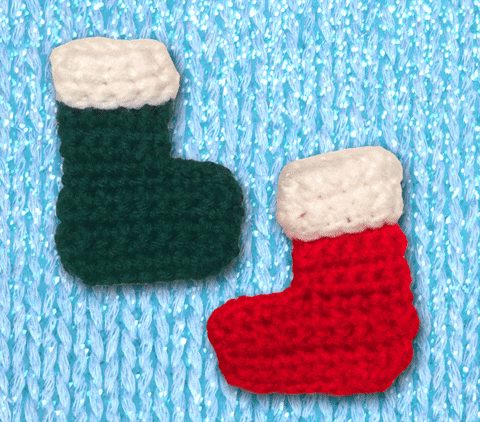 If you're interested in planning creative cheap holiday date ideas, then plan a DIY Stocking night! This is a fun date that's low key but still out of the ordinary. Make a trip to your nearest craft store, order in a pizza, clear your table and get ready for a night filled with laughs and play arguing about which stocking is better.
Host a Gingerbread Decorating House Contest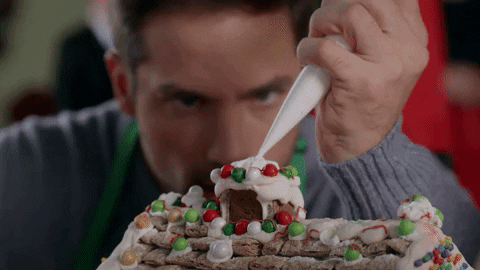 Here's another cheap holiday date that includes creativity and competition.  Buy some gingerbread house kits and invite your date over for a Gingerbread House Decorating Contest. Invite other friends or family members over, have mini prizes or DIY medals for every contestant, and nominate a couple people as judges to make this contest the real deal. Take a picture of you and your date's Gingerbread homes at the end of the night, print it out, frame it, and surprise them with it for Christmas!
Host a Christmas Cocktail Contest
If you and your date are into trying new drinks, then have a Christmas Cocktail Contest! This is another date where you can invite other couples or friends over to judge your drinks.  This date is also the perfect opportunity to test out new holiday drink recipes right before Christmas and New Years.
Pick and Decorate Your Christmas Tree Together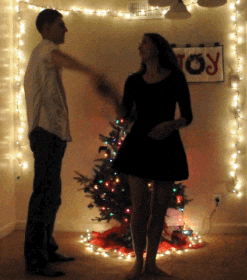 Last but not least, going out to pick a Christmas tree and then spend the evening decorating your tree is the last cheap holiday date idea on our list.  The best part about this date? You just got someone else to help you put on the lights and ornaments. Score!
Need some gift ideas for your boo? Visit our Gift Guide for Him and Gift Guide for Her. Click here to see our complete list of gift guides.
At Apollo Box, we are passionate about fun and unique gifts. We created an innovative AR shopping platform to make shopping even more fun.  We want you to discover something you are so excited about that you want to share it with your friends. Sign up with us to get informed about innovative technology and creative products.