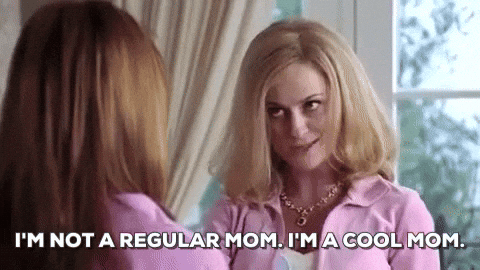 Need a last minute Mother's Day gift idea? Give her a gift that keeps on giving, the Apollo Surprise Subscription Box!
Why settle for one gift when you can give her a monthly box filled with personalized goodies? The Apollo Surprise Box has so much to offer, from trendy unique gifts to different subscriptions plans to personalization.
The box includes full size items to fit your moms preference. If your mom loves unique items or can be difficult to shop for, this box will be the perfect Mother's Day gift idea.
Personalize it:
Personalize the box for your mom. Once you click 'subscribe to box' your browser will automatically take you to a survey to pick out her favorite categories. Options include home decor, food, gadgets, beauty, outdoor, handmade, sci-fi and more. Then pick the style to best suit her, from cute, geek, minimalist, punk, modern and more. Pick all options, just one, or how ever many your heart desires. Then let us become your personal shopper! It can be hard to find your mom a Mother's Day gift, but we know exactly what she likes. We will give her the presents she wants but would never buy herself.
My daughter, husband and I got our first box and loved it so much we upgraded to the 50 dollar box. Awesome idea! Thank you. – Apollo Box Subscriber
Make it last:
Don't just celebrate your mom on Mother's Day, celebrate her everyday. With the subscription box you can surprise her monthly or quarterly. The Apollo Box gives you the opportunity to showcase your appreciation all the time. We offer four great value deals to best fit your budget. Enjoy a surprise every month or once in awhile.
Plan 1 : $30 monthly or quarterly plan worth $50 of unique products!
Plant 2: $50 monthly or quarterly plan worth $80 of unique products!
Each box varies depending on preference, but every box is sure to put a smile on your mom's face. This is one Mother's Day gift idea your mom and you can benefit from.
Enjoy:
Let us know this box is for your mom so we can pack it with extra love and care. Leave a 'note to seller' explaining this is for your mother and Apollo Box will include an interactive card for Mother's Day. You can also let us know if the first box is specifically for your mom and the rest of the subscription is for yourself. Each month you can send feedback on what your mom or you enjoyed most from the box and if something doesn't fit your style. We know your interests and hobbies change, so you can change your preferences as often as you like. Treat your mom to this adorably unique Mother's Day surprise box. Open the box. Indulge in the fun. Enjoy!
Order by Friday, April 27, 2018 for delivery before Mother's Day. If you miss the deadline leave a note to seller this box is for Mother's Day and we will do our best to deliver it to you by Mother's Day
My new favorite treat. It's probably the most unique discovery box out there. There will be something to please everyone inside. – Apollo Box Subscriber
To Subscribe to the Apollo Surprise Box Click Here!
Looking for Mother's Day Gifts? Click here to shop our unique Mother's Day gifts or visit any of the blogs below for more Mother's Day gift ideas!
At Apollo Box, we are passionate about fun and unique gifts. We created an innovative AR shopping platform to make shopping even more fun. We want you to discover something you are so excited about that you want to share it with your friends. Sign up with us to get informed about innovative technology and products.