Want to update a few home decor pieces or add some extra pizzaz to your home? Then just pick and style a couple unique furniture pieces! Unique furniture is a quick and easy home renovation trick that shows your personal style and transforms your home. Interested? Then keep on scrolling!

Here are 7 unique pieces of furniture that'll look great in your home: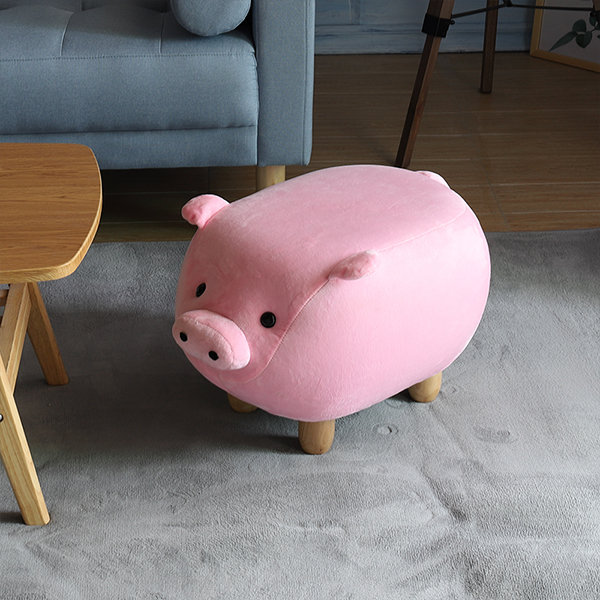 It's important to have enough seating in your home. You want your guests to walk in, feel welcome and not sit on your living room floor. Our Cute Piggy Stool is a great unique furniture piece that is stylish and functional. Your guests will have somewhere to rest and you'll have an one-of-a-kind piece of furniture. Everyone wins!

Have you ever tried to move some of your indoor furniture outside? Instead of lugging and tugging chairs and couches that are not meant to be moved, stock up on some portable furniture!  Our Kraft Board Foldable Stool can easily be moved from your bedroom to your living room to your outside patio. Plus, this stool is versatile – it'll compliment your living room decor just as much as your outdoor decor.

Trendy and fun, our Indoor Swing Chair is the unique furniture piece you never knew you needed in your life. Made for adults and children, this swing holds up to 176 lbs and even comes with a padded cushion. Go ahead and bring a little fun to your bedroom or your children's playroom!

Naptime is about to get even better, thanks to our Folding Nap Mat. Crafted with plush fabric and filled with PP Cotton, this soft pillow is made for comfort. It even comes with long ties so you can easily roll it up and neatly store it away.


Who said the prehistoric times were over? Go ahead and bring the dinosaurs back to life with our Dinosaur Storage Stool. It's a unique furniture piece that you can use to rest your feet, provide an extra seat, and store your favorite blankets and slippers. This unique furniture pick does it all and even comes in neutral colors so it can easily blend into your color scheme.
Our Juniper Outdoor Bean Bag Chair is a unique furniture piece in many ways. One, because it works as both patio furniture and living room furniture. And two, because it's kind of shaped like an ice cream cone – yes, seriously! This chair is perfect for those spring days when all you want to do is sit outside (with an ice cream cone) and enjoy the weather. It even works as a gaming chair for your bedroom – you'll get a lot of use out of this one!

Not only do you want furniture that's unique, you also want furniture that's comfortable. Our New Zealand Sheepskin Stool comes with a soft, sheepskin seat that'll give your bum some much-needed support. You'll be able to sit on this glam seat for hours. So go ahead and choose from 12 different styles to match your decor or use it as a lovely accent piece. Either way, you'll love how this stool looks in your home.
Want to find more unique furniture picks? Shop our Furniture Collection!
At Apollo Box, we believe that unique gifts = unique living. We want to help you discover, collect, and share the world's most creative gifts. We search all over the globe for small vendors with big ideas and one-of-a-kind products, and partner with them to bring you the most unique home décor gifts, DIY gifts, jewelry, gadgets and more. Whether you're searching for gifts for mom, gifts for dad, or a gift for your BFF, we've got it all. So take a step out of the ordinary, create the extraordinary and give unique gifts.