The best New Year's Eve parties always have three things: good food, good booze and unique DIY New Year's Eve decorations. This year, step up your creativity and sparkle game, and fill your New Year's eve bash with glitzy balloons, headbands, party favors and more.
If you're looking to be 2018's hostess with the mostess, then scroll down and check out these 11 fun and Instagram worthy DIY New Year's Eve Decorations.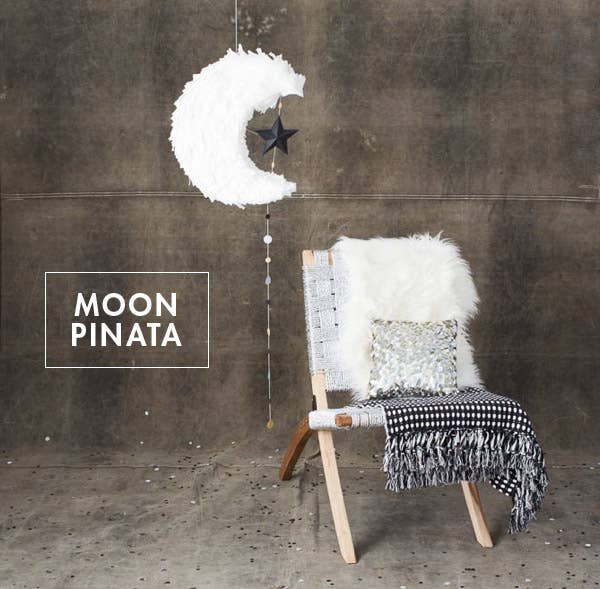 All the best things happen when the moon is out! For this New Year's Eve bash, make this cute and quirky Moon Pinata the star of the show. Hang it against a dark backdrop so your guests can use it for fun NYE photos. Via Oh Happy Day
It ain't a New Year's Eve party without confetti and balloons. This year, combine the best of both worlds and make these DIY Confetti Dipped Balloons. These colorful decorations double as photo booth props and are super easy to make. Via Studio DIY
Now if you wait all year to take your infamous "New Year's Eve Sparkler Photo", by all means light them up! Make these DIY Sparklers to add a personal touch to all your sprinkler photos and stand out from the crowd. Via Food52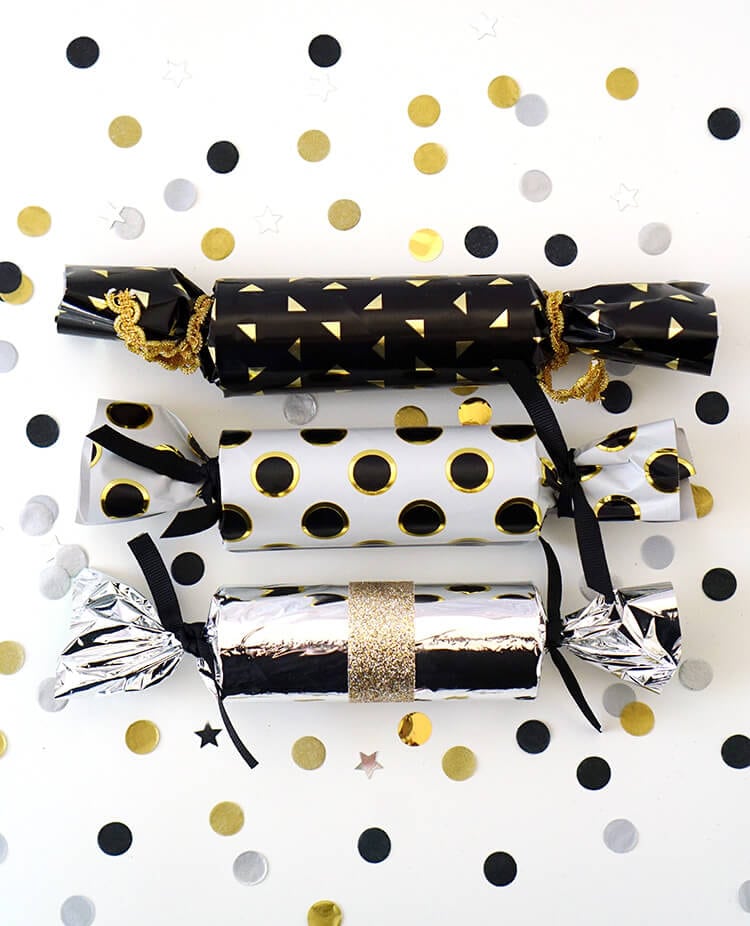 Crack, sprinkle, pop! Your guests will be transported back to their childhood as soon as they crack open one of these fun party crackers. Fill them with gold and silver confetti and get ready for shimmery flurry at midnight! Via Happiness Is Homemade
Didn't you know? A fun New Year's Eve party is all about the accessories darling. Add an extra touch of glam to your guest's outfit with these sweet New Year's Eve headbands. If you're looking to re-use your headbands next year, use phrases like "Cheers" or "Happy New Years"! Via Sarah Hearts
Next to our Party Crackers, these DIY Party Blowers will add some extra fun and nostalgia to your New Year's Eve bash. The more interactive party props the better! Via Julep
If you're going for more of a romantic, elegant theme, skip the streamers and use these DIY Paper Star Medallions as your main decorations. You're guests will "ooh" and "ahhh" as soon as they see these intricate gold and silver stars. Via The elli Blog
For those of you who absolutely love streamers, find a DIY New Year's Eve decoration that will put your streamers to good use like this Heart Photobooth backdrop. It's quirky, glam and dazzling all in one! Via Alana-Jones Mann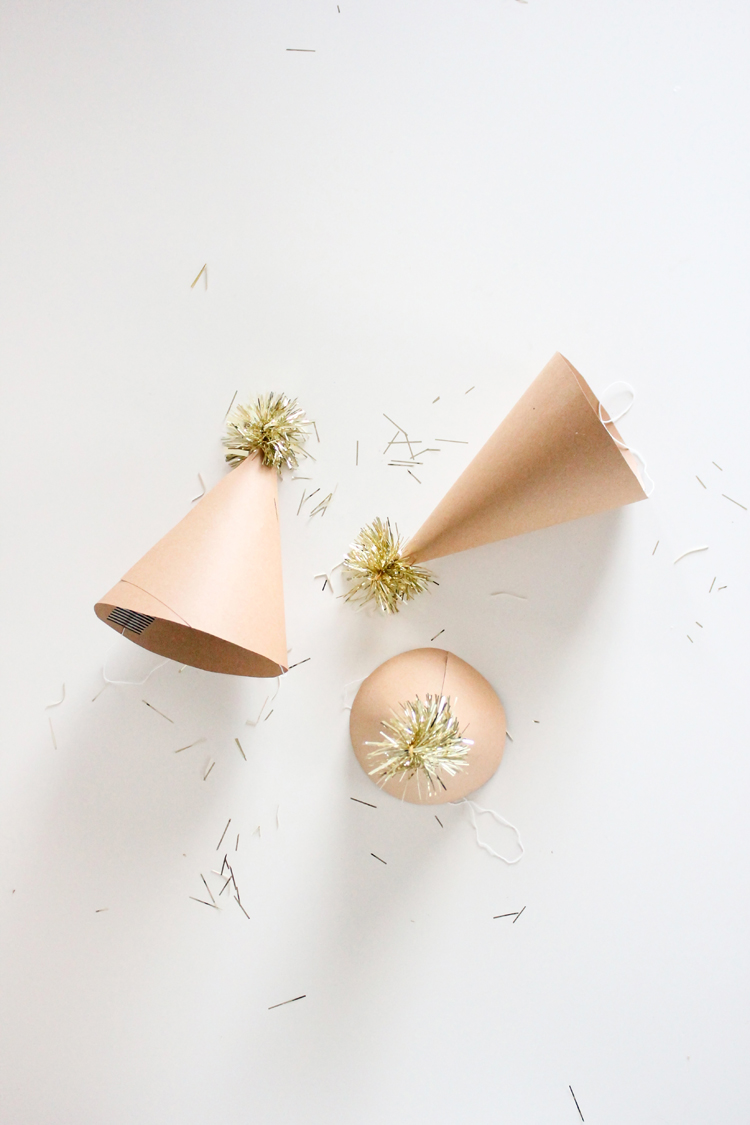 Looking to keep it cute and simple? Then add a special touch of sparkle to your New Year's Eve get together with these DIY Tinsel Party Hats. They're easy-to-make, look great in photos and will add the right amount of festivity to your New Year's night in. Via Delia Creates
Make your New Year's party stand out from the rest and send your guests home with a party favor that they'll be using the next day. These New Year's Eve Bath Bombs have gold flakes and a fresh citrus scent. They'll soak all the stresses of 2018 away. Via Mooshue Jenne
Hosting a New Year's Eve dinner party? Then add some sparkling sophistication to your table with these Gold Dipped Candle Sticks. Via The Lovely Drawer
Want to update your home for 2018? Shop unique home decor pieces here!