The best things about Halloween parties are the costumes, music, treats and the epic Halloween themed drinks. Nothing gets more Instagram likes than a Halloween cocktail or Halloween milkshake, so give the people what they want! Keep reading for 17 perfectly frightening Halloween drink recipes and claim this year's "Best Halloween Party" title.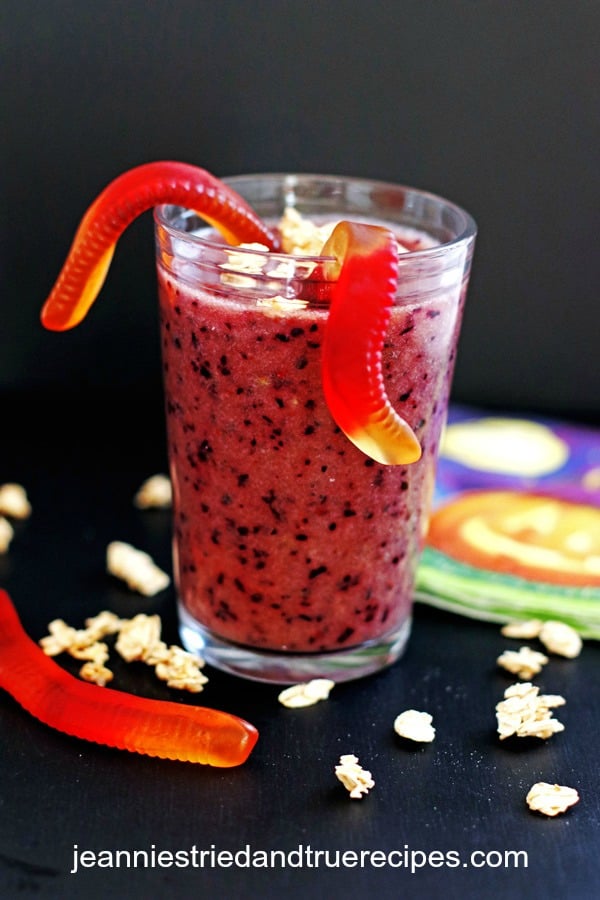 Serve your guests drinks that are spooky and healthy! This Purple People Eater Smoothie is completely made out of fruits, aka healthy sugars, and topped with a couple gummy worms so kids will still get a kick. It's the best drink for kids who have dietary restrictions. (via Jeannie's Tried and True Recipes)
Want to impress guests with sophisticated Halloween drinks but have never made a cocktail in your life? Then this is the drink for you. This Bloody Champagne Bellini only requires 2 ingredients so you can shine like the mixologist star you are.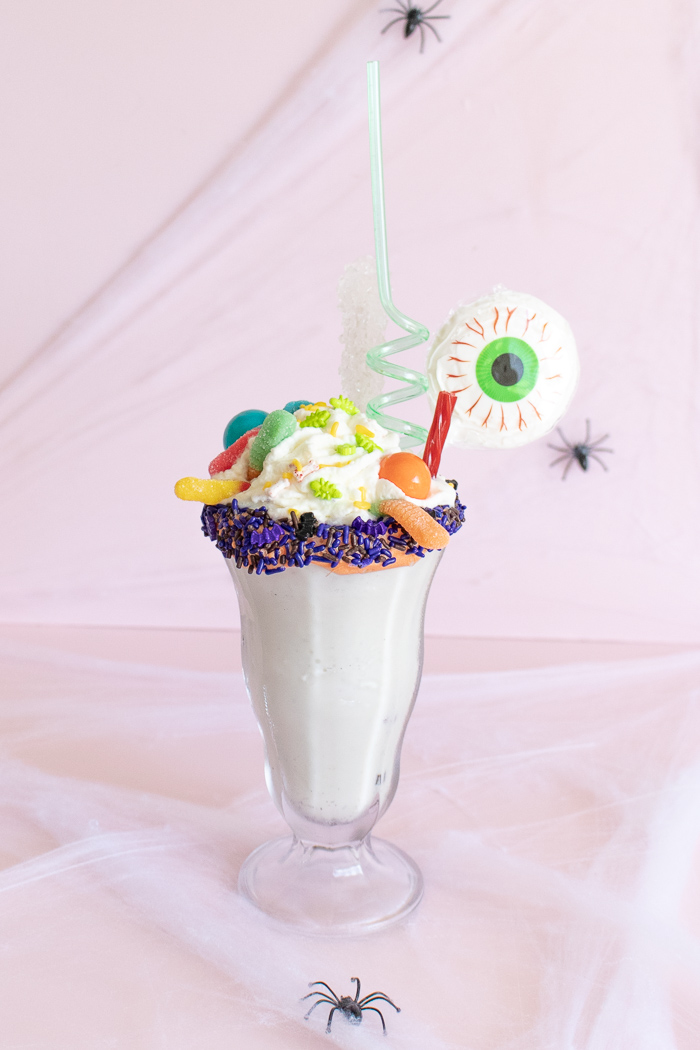 Now if you're looking to throw health restrictions out the window and consume as much sugar as humanly possible, then treat yo self to this Halloween Freakshake. This Halloween drink recipe is a mixture of ice cream, chocolate and candy galore, and it's worth every calorie. (via Club Crafted)
A Halloween party gets real when the host pulls out the Jell-O shots. These Halloween Vodka Jell-O shots are infused with fruity flavors, cut with condensed milk and will have your guests coming back for more. (via Thanksgiving & Co)
This one's for all you bad witches! This red cocktail is basically a whiskey sour with a splash of cherries. (via Sprinkles and Sprouts)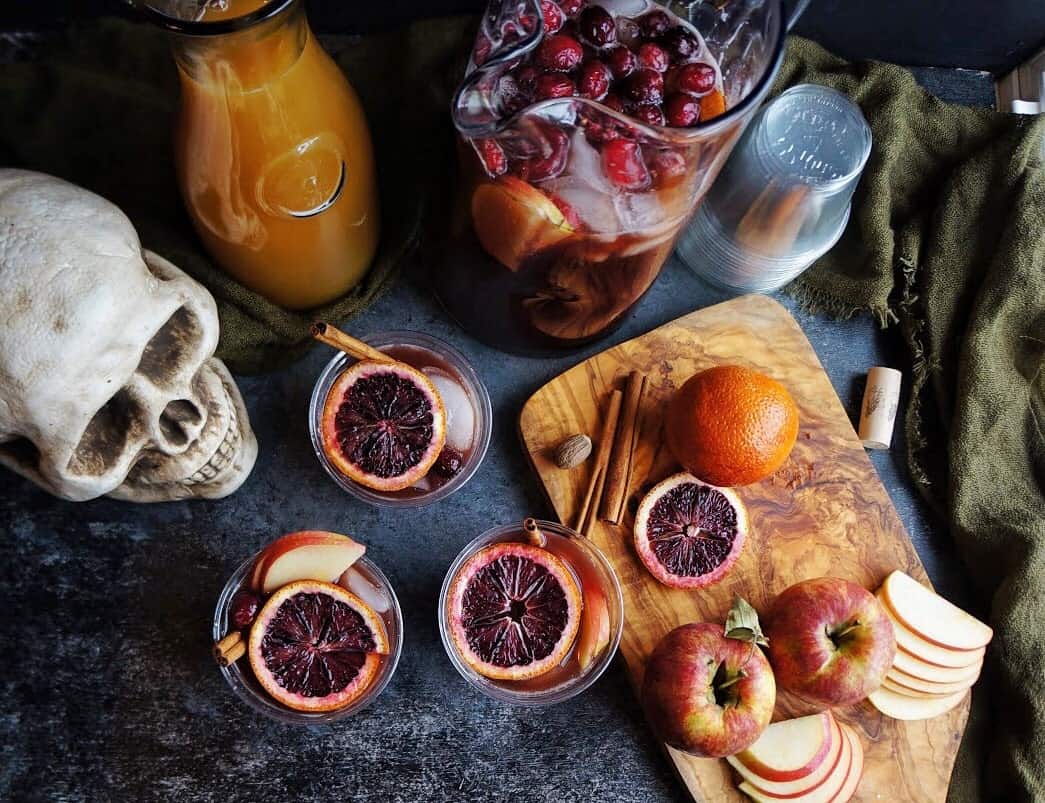 An experienced party hostess knows right of the bat which Halloween drink recipe to use based off her guest demographic. If women between 23 and 55 are making up a majority of your guest list, then we guarantee that this Spooky Halloween Sangria will be a hit. Every woman loves Sangria, especially when it's garnished with a slice of blood orange, apple slice and a cinnamon stick. (via Windy City Dinner Fairy)
If your guest list demographic is 50% women and 50% men, then serve this bourbon based Haunted Graveyard cocktail. Its flavor combo of fresh orange, maple, bourbon and rosemary will cause both male and female guests to inquire where you got this extraordinary Halloween drink recipe. (via Sprinkles and Sprouts)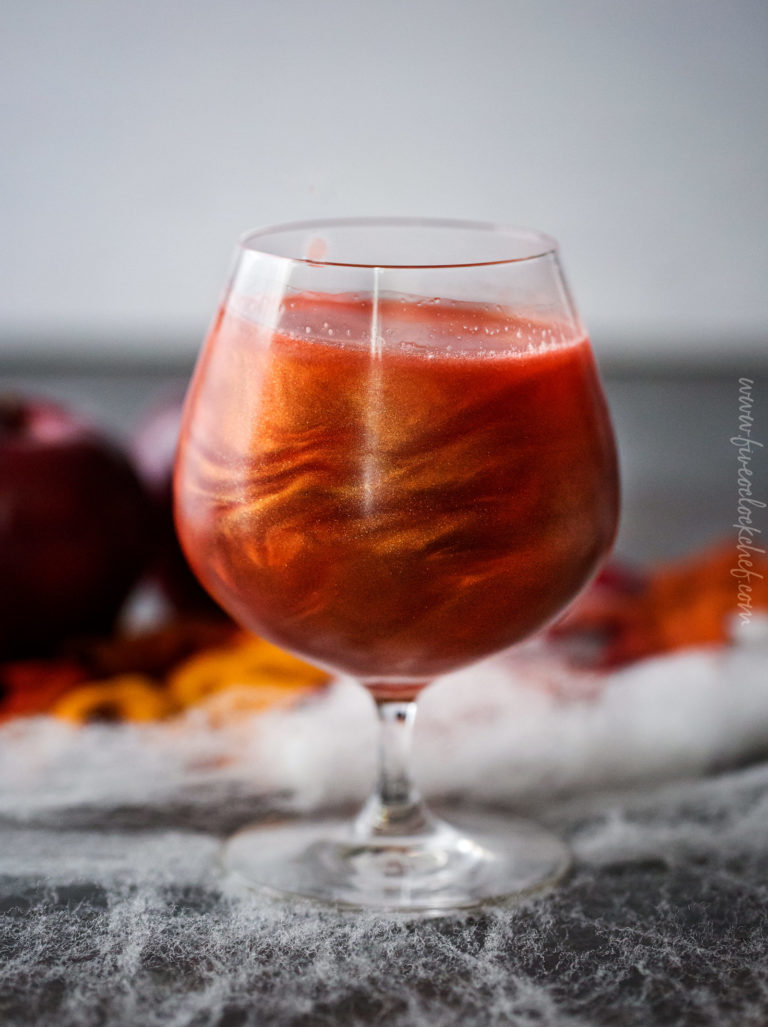 Plan on going to this year's Disney Halloween Party? Then start the night off with a cheers to the very first Disney villain, The Wicked Queen from Snow White, and sip these Poisoned Apple Cider Cocktails. (via The Chunky Chef)
For those of you who are attending the Halloween Horror Night at Universal Studio Hollywood, get in the wizarding spirit and drink some Harry Potter Pumpkin Juice. Drinking juice made out of actual pumpkin? It doesn't get any ore Halloween than that. (via Sunday Supper Movement)
This witchy cocktail features apple brandy and homemade blackberry liqueur. The result is a purple potion that looks tantalizing and terrifying at the same time. (via the Flavor Blender)
Serve this kid friendly Halloween drink at your party to transform your guests into the person of their choice and to see which ones are true Harry Potter fans. (via Baking Beauty)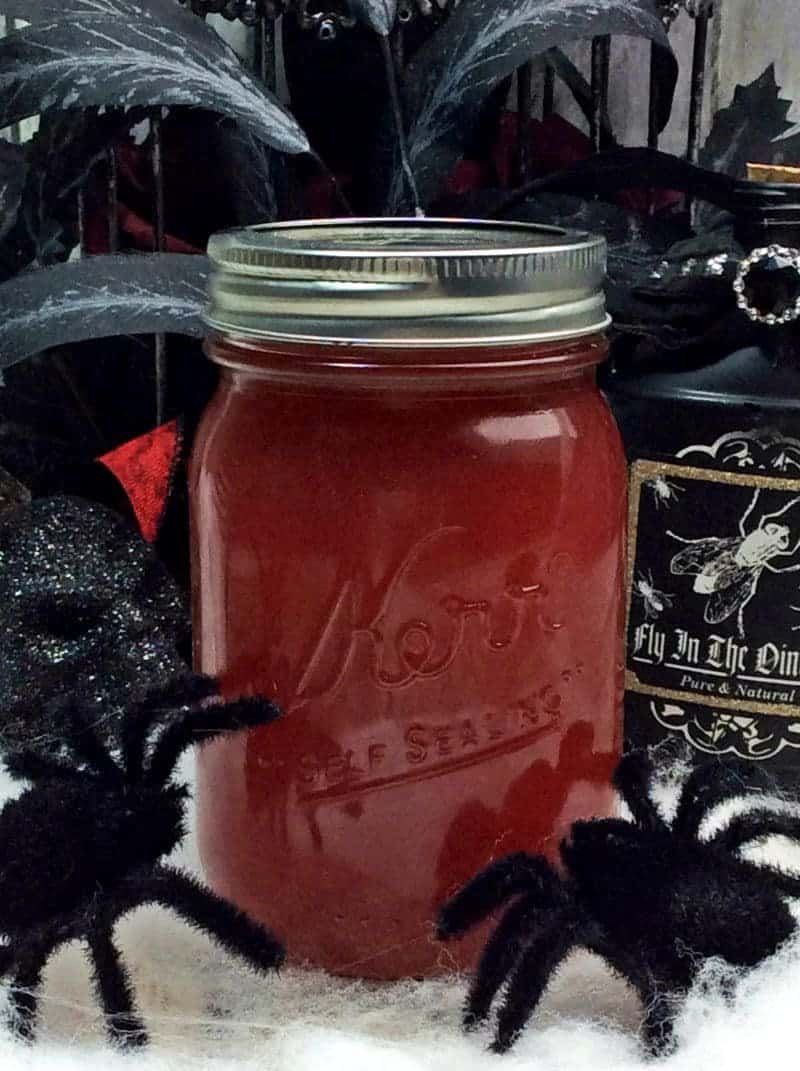 The title of this Halloween drink recipe is a little misleading since no alcohol is involved, but it's as tasty and refreshing than any cocktail. (via Crayons and Cravings)
Pass out this dangerously delicious cocktail to guests who love horror films, especially the Insidious series. (via 2 Geeks Who Eat)
This matte black Halloween cocktail is hands down one of the most sophisticated and intriguing Halloween drink recipes on our list. It's the perfect drink to serve at a posh Halloween gathering. (via Flair Project)
Consider yourself more of a spiked punch gal or guy? Then brew up this Devil's Dark and Stormy Punch. (via Parsnips and Pastries)
Like to follow all the latest trends? Then add this year's most interesting carbon, charcoal, into your Black Whiskey Mac for a Halloween drink that's as black as your soul. (via Diverse Dinners)
This purple, blackberry flavored drink pays homage to the original Halloween queen, Vampira. Channel your inner vamp diva as you fill your guest's cups with this sweet and sensational cocktail.
Looking for unique Halloween drink accessories and decorations? Click here!
At Apollo Box, we are passionate about fun and unique gifts. We created an innovative AR shopping platform to make shopping even more fun.  We want you to discover something you are so excited about that you want to share it with your friends. Sign up with us to get informed about innovative technology and products.