What's one thing all organization lovers can agree on? An organized home is a happy home! Gift the neat freak in your life something they'll use, instead of something they'll end up throwing away.
Here are 10 gifts for the organization lover in your life:
Help the organization lover in your life reduce desk clutter and add some much-needed decor with this DIY Wall Organizer. Not only is it easy to assemble, but it's sturdy enough to hold purses, hats, books, and even kitchen utensils. Plus, these wall organizers come in different colors that'll compliment any color scheme.
Even neat freaks have to admit underwear and sock drawers are one of the trickiest to keep organized. Not anymore, though! This Underwear and Sock Organizer is here to keep bras, socks, and underwear organized AND clean. It's also portable and makes the perfect travel companion.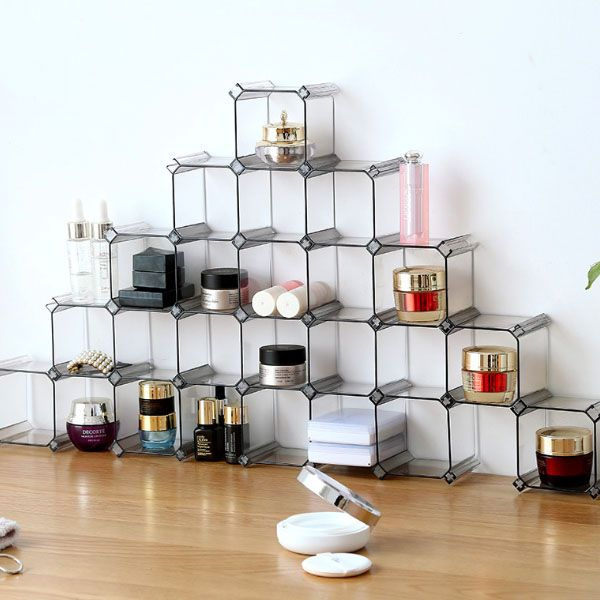 Finally, the perfect gift to declutter that messy drawer everyone has in their home. With twelve-slide together cubbies, the organization lover in your life can choose any configuration they want to neatly organize and divide their loose change, hair-ties, and other knick-knacks that don't have a home.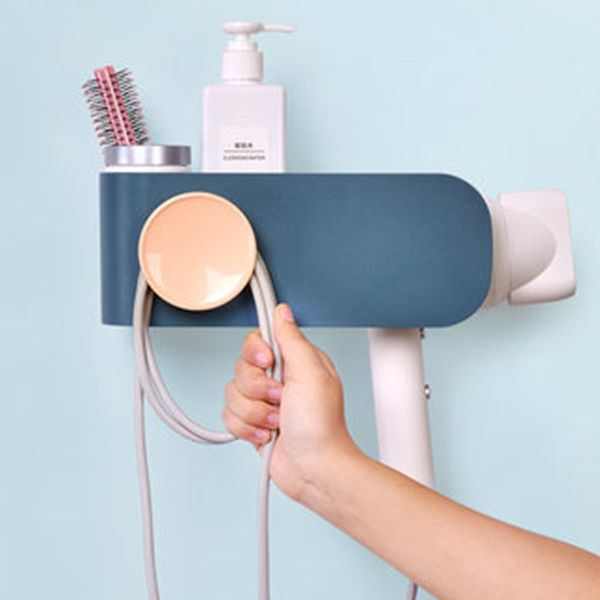 Hair dryers, combs, and flat irons are great and all, but they can take up a lot of bathroom space.  This Bathroom Hair Dryer Rack fixes that problem. Besides holding heavy-duty blow dryers, this organizer also includes cubbies that can store other styling tools and products. Say goodbye to a vanity filled with hair brushes and hello to a tidy space!
A must-have gift for any organization lover, these cute canvas bins will store anything – office supplies, cleaning products, and even laundry. Their sewn-in-handles make them easily transportable and perfect for every organization lover; regardless of age.
Whether working from home or at the office, crumbs falling on and around the computer keyboard is pretty much inevitable. Hey, everyone's got to eat right? Thankfully, this Multifunctional Cleaning Bush will gently remove those crumbs from even the hardest to reach places.
This Wooden Tabletop Caddy is a great way to keep counters clear; especially the bathroom counter. An organization lover will appreciate the versatility of this caddy that can hold perfumes, soaps, makeup brushes, and more.
This eco-friendly 3 Drawer Bamboo Chest is the perfect desk accessory to store pencils, papers, and other miscellaneous items. It's the ideal gift for the organization lover in your life who wants to save the environment while also keeping a tidy home.
Who wants to look at cleaning products in their sink every day? No one! Luckily no one has to anymore thanks to this adjustable Sink Caddy. Made to prevent bacteria build up, people can feel good about keeping this caddy in their kitchen sink.
Remove lint, dog hair, and unattractive fuzz from clothes with this Portable Fabric Cleaner. Honestly, every organization lover should have one of these battery operated fabric removers! Their easily portable and will keep clothes looking and feeling fresh (regardless of how old they really are).
Want to find more useful gifts for your Organization Lover? Shop our Storage & Organizers Collection!
At Apollo Box we're passionate about fun and unique gifts. Our innovative AR shopping platform takes shopping to a whole new level of fun. Find cool gadgets and handmade creations to share with your friends. Sign up for our newsletter and stay informed about latest creative products and innovative technology.