Travis Peterson and his brother Nick came up with the idea for Joker Greeting Cards one Christmas while they were looking at holiday cards.
We were looking at musical greeting cards at my mom's house, we were all at her place for Christmas. And we thought they were the dumbest thing. We didn't get it. People are usually annoyed, more than [they] enjoy them. It was my brother who asked, 'what if these cards never stopped?'
They both loved the idea and joked about it for the next three years, but were both too busy to make it a reality. Finally, Travis found some time to sit down and launch a Kickstarter campaign after finishing his MBA. His brother had launched some film projects on the platform previously, and so they felt comfortable running their own campaign. Soon, the project took on a life of its own. They soared above their $7,500 goal and amassed over $90,000 in a month after being featured on sites like CNET, Gizmodo, and Buzzfeed. The cards appealed to people of all ages, and people were eager to get their hands on them. "Those were magical days," said Travis, "it's a lot more realistic these days." He  is currently working on their third Kickstarter campaign, with the Joker Cricket.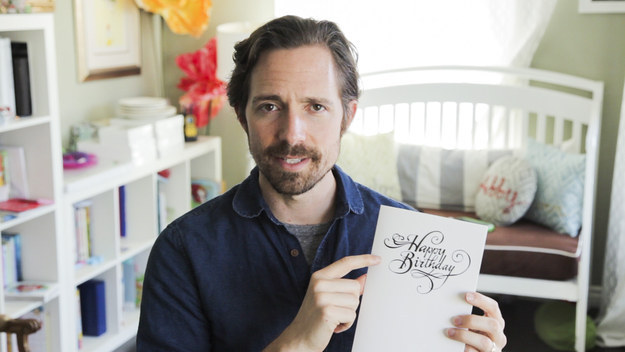 Manufacturing & Designing the Perfect Joke
As with many fledgling projects, finding the manufacturer was the hardest part for Travis. Most people didn't understand what he was trying to achieve. After six months, he finally found someone who wanted to work with him and liked the concept. The design itself is fairly simple, with a basic looping music track inside the device. The idea behind the design of the Joker Greeting card is that it is a layered joke.
You open it, it doesn't make sense. You press play, you don't get it. And then you wait. And you realize it doesn't stop… people want it to stop, they tear it up, they get confetti. It's this layer of experience, instead of a card you open and throw away; enjoyable, if not memorable.

Joker Cricket Cards
The Joker Cricket Cards were another idea that had been stewing between Travis and Nick for years. They knew they wanted something that could be hidden in someone's house and play a noise. They held onto the idea through the success of their flagship greeting cards. After their superstar Kickstarter launch, it was finally time to make the Joker Cricket a reality.
The adhesive on the back really sets it apart. It can be placed anywhere, on ceilings, on fans. My sister gave me this idea: you can lift the toilet back and hide it. All these places are phenomenal.
The Joker Cricket makes the sound of a chirping cricket every 90 seconds for over six hours. The only way to stop it is to destroy it by ripping it open. There is also glitter confetti inside so that the recipient will get one added surprise once they are able to stop the noise. It's perfect for hiding in your friend's bedroom, library, living room, office, or anywhere else.
Prank Your Friends using Joker Cards
Some of the success of the card can be attributed to friends or family members who participate in prank wars. Travis heard stories of brothers and sisters who have had an ongoing prank war for over 20 years. The recipient is well aware of who pranked them, and the prankster knows exactly who they're giving it to. It's a way to communicate and joke with someone. The Greeting Cards can be mailed, but the Cricket must be hidden.
To use the Cricket: 1. Pull Tab   2. Peel Paper  3.Press to Start  4. Hide and Sneak Away…
The Ultimate Prank Cards
Travis has heard a number of amazing stories of pranks people performed with the cards. One of his favorites took place on an airplane:
A brother gave it to his sister as she was flying home. It was a birthday card. So she gets it, she puts it in her bag, and she got on the plane. After a while, she got curious and took out the card. She pushed play, and the card kept going and going and going. The stewardess asked her to turn it off. And she didn't know how. They brought in the air marshall, and they asked her to turn it off. She didn't know what to do. She had to tear it up, that was the only solution. It was one of the best stories, because it got someone in trouble.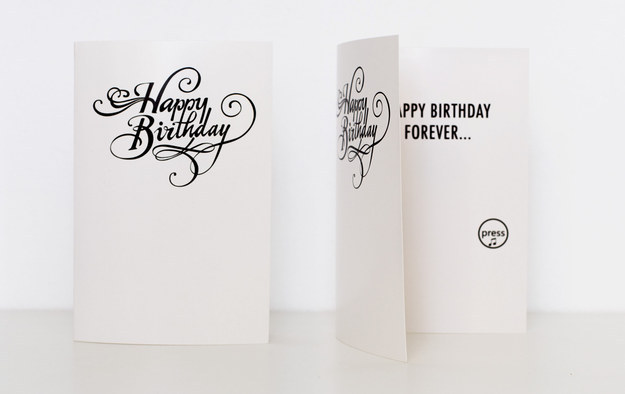 Another great story was from a father to his child:
There was a dad who gave it to his daughter for college. A lot of people don't want to throw it away. They feel sentimental about it and don't think it's a prank. These two girls were driving to college and opened the card and it started to play. They just threw it in the backseat and drove with it for the rest of the trip.
The card sometimes went to unexpected places
There was a person who pushed play and it wouldn't stop, so they decided to throw it out the window. It landed on the neighbor's air conditioning unit. In New York City, you can't open the windows to get to your AC, since there's a danger of it falling out. So this [card] kept going on their AC for hours and hours and hours, and they couldn't stop it.
There are a few great destruction stories as well. While most people discover you can easily tear up the cards and stop the music (albeit with some confetti, in some cases), plenty of people try to drown or smash them. One of the most popular solutions is to try and store them in the freezer, which actually extends the battery life!
I've heard a lot of people shooting it, that's just what they do. It becomes a bit of an experience. One of them got the card for their uncle, and brought it out to a shooting range. Three people took turns shooting it with their guns.
All in Good Fun
Whether you destroy it or don't destroy it, it's something that's far far better than any usable card, or any other greeting card. You never remember your greeting cards, they don't have much association.
With Joker Greeting Cards and the Joker Cricket, your friends and family are sure to remember for a very, very long time.
Now available:
We have more greeting cards available at the Apollo Box store. Read our stories on artist Eve Devore's creative Owl Portraits or check out our Paper Pop Cards.
At Apollo Box, we help customers discover, collect, and share the world's most creative products. We hand-pick every product from vendors around the world. Check out our website or join our Facebook discussion for trendy products you can enjoy right now.  Sign up with us to get informed about innovative technology and products.