Searching for a unique Mother's Day gift? May 12 is Mother's Day, what better way to show your love than with a gorgeous pendant, bracelet or ring? Jewelry is timeless and elegant, a gift that every type of mom will appreciate.
Is your mom boho chic? Into crystals? Loves flowers? We have unique Mother's Day jewelry gifts for every type of mom.
Scroll down to see amazing jewelry gifts on this unique Mother's Day gift jewelry guide:
The Boho Chic Mom: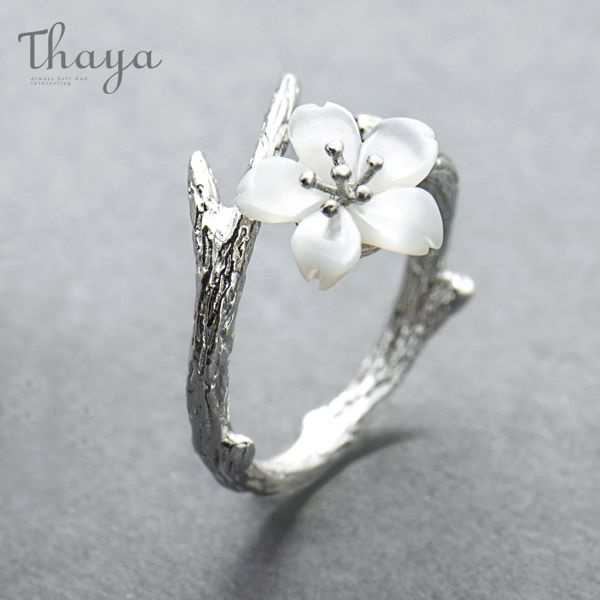 Boho chic is a growing trend. Your mom will appreciate these timeless pieces, that bring back memories from her younger days while still making her feel on trend today. A dream catcher necklace is a statement piece for the dreamer. Not only is it fashionable, but it brings positive vibes and good dreams. The white cherry blossom ring is perfect for everyday wear. The pearly sparkle will add just the right amount of shine to catch eyes. If you want to pick a necklace with meaning, this emerald bead pendant can stand for three children or three generations. This handmade gift is sure to show your mom how much you love her.
The Crystal Loving Mom:
Spencer Pratt has proven time and time again, crystals are everything right now. Everyone should have at least one crystal in their home but wearable crystals? Even better! These crystal pendants are perfect for a unique Mother's Day gift. The crystal heart pendant is filled with sparkle and love. Pick your mom's favorite color to add a personal touch. Another favorite gift is the crystal rain drop necklace. Let the sun shine on this necklace, giving your mom a daily reminder of how much you care for her. If you're tired of necklaces, try a gorgeous bracelet. This feminine faceted crystal bracelet has colorful crystals and gold accents, fit for night out or Sunday brunch.
The Celestial Mom:
The stars align with these celestial pieces for any mom. Give the most unique Mother's Day gift this year with a piece of jewelry she will be stargazing over all year round. Keep your mom on trend with this rain cloud necklace. If your mom enjoys the rain or just cute necklaces this is the one for her. Show your mom you love her to the moon and back with the lunar locket. Mothers love a locket they can use for keepsake photo and keep you close to their heart. Bring the whole solar system down to earth just for your mom with this dainty solar system bracelet. Gift her a matching necklace with her favorite planet.
The Flower Power Mom:
Does your mom spend most of her time in the garden? These one-of-a-kind jewelry pieces were made for her. The Aura quartz crystal terrarium necklace combines crystals and plants inside a glass jar. This intricate piece of jewelry will enchant any nature loving mom. A mini plant necklace is the perfect add on gift. Not only is it super cute to wear around her neck, but with a little love and care the plant will eventually grow. Inside a tiny capsule greenhouse give the plant a few hours of light each day and a few drops of water once a month, after about 8-12 months they are ready to plant in a flower pot. Make your mom's heart skip a beat with this handmade heart terrarium necklace. The heart shaped flower lays pressed in glass around this antique pendant.
The Glam Mom:
Does your mom never leave the house without jewelry on? Makeup done, hair done and nails done? Check out these unique glam gifts. Pearls = old Hollywood glamour. You can never go wrong with pearls. The pearl drop earrings are perfect for moms who live the glam life. Is your mom a superstar? Show her with these black star drop earrings. The elegant black and gold sparkles for a night out and stays classy for day-to-day wear. Layered necklaces is the look of the season. Why make shopping hard on yourself? Give your mom this chic gold double chain necklace. The choker style box chain perfectly pairs with the lariat style for a unique Mother's Day gift.
Add this cute jewelry box to your moms gift to keep her new jewelry organized. This adorable box is stackable with openings for earrings, rings and necklaces.
Steal your mom's heart this Mother's Day with any of these unique jewelry options.
For more unique Mother's Day gift ideas click here!
At Apollo Box we're passionate about fun and unique gifts. Find cool gadgets and handmade creations to share with your friends. Sign up for our newsletter and catch our exclusive sales, discount codes, gift guides and more!