The colder weather will be here before we know it. Prepare for the cold and gloomy days by making your bedroom as cozy, calming, and relaxing as possible. Not only will this help you stay warm, but it will also help you sleep better, which is proven to keep you happy and healthy during.
For a bedroom to be cozy, you need a comfy and luxurious bed. The Cozy Four Piece Bedroom Set will ensure that your bed becomes your favorite place to lounge. This lovely bedsite is available in two calming colors; pink and beige.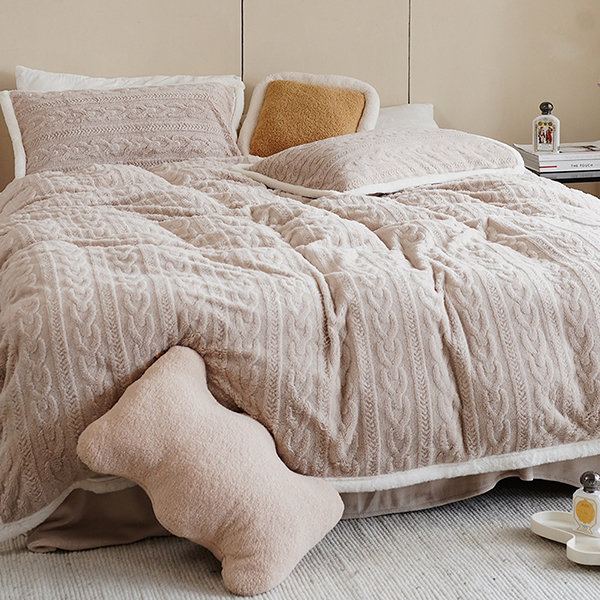 You can never have enough blankets! This Cotton Knit Blanket is a must-have item to keep you warm and cozy. Whether you need an extra blanket while sleeping or you are looking to snuggle up on the couch, this blanket will keep you toasty. There are five gorgeous colors to choose from, so you will have no problem selecting one that matches your style. These blankets also make thoughtful gifts!
The right lighting can do wonders for a space and your ability to relax. This Bedroom Portable Table Lamp is perfect for casting a soft glow without hurting your eyes. This lamp is great if you want a little light while reading a book. It is lightweight and portable, so it can be easily moved from place to place, depending on where you want to curl up.
Get ready for maximum comfort with the Cozy Night Shirt. There are various cute styles so you can choose a different one every night of the week, so you are always ready to relax. These night shirts also make lovely gifts!
You can't relax if your furbaby doesn't have a comfy place to curl up too, right? This Cozy Cute Cat Bed will solve all of your problems. Add this silly cat bed to your room, so your kitty always has a warm place to sleep.
Keep your feet warm all winter long with the Cute Cow Cozy Slippers. These slippers are so warm and fuzzy, you won't want to take them off. They are sure to be your favorite item because of their comfort and cuteness.
Nothing says relaxation like a good cozy robe. The Fuzzy Star robe is just the item you need to relax and snuggle up fully. This robe is also so cute and has three colors to choose from. Pick out your favorite, and then prepare to get comfortable.
Add this Cozy Chair to your bedroom for reading or watching your favorite TV show. Laying in bed is great, but sometimes you want more support to sit upright while remaining comfortable. The Cozy Chair is just what you need to make that happen!
The Versatile Tatami Cushion is the perfect way to stay cozy in any room. It can be easily moved to the room you want to be in and is great for all kinds of activities. This also makes great seating in your bedroom or dorm room if you do not have a lot of space for furniture. It is available in 6 colors, so you can find the one that best matches your style.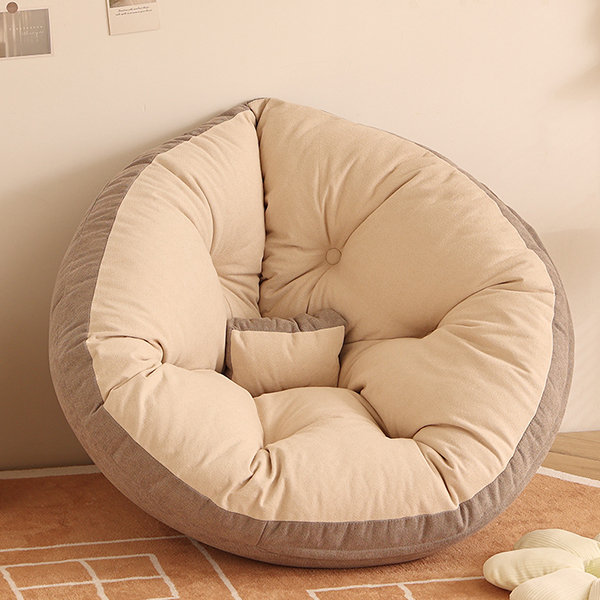 Scent plays a big role in relaxation. The Vintage Tea Aromatherapy Pot is an ideal item to add to your bedroom to help you unwind from the stress of the world. To feel your stress melt away, just add your favorite tea leaves to the top of the pot and light the small candle within. The heat from the candle will diffuse the lovely scents into the air.