Shopping for others isn't always an easy task, and the urge to give a gift card instead of looking for the "perfect" gift is real.  Skip the hours of guessing and shopping and hit the gift giving nail on the head with this Solar System Bracelet. It's dainty, unique and is a great statement piece that will add some personality to an outfit.
Space gifts always leave an impression because the concept and beauty of space mystifies and enchants people. Give this solar system bracelet to someone and remind them that in spite of everything going on in the universe, they're friendship means the world to you.
Read on to see 3 reasons why you should buy this solar system bracelet as a thoughtful gift for your special someone.
Reason #1: This Solar System Bracelet is a Hit for People Who Love Space or Astrology
There's something about space that captivates people.  The Space Race in the 50's had the world's full attention and an estimated 600 million people witnessed Neil Armstrong take man's first steps on the moon.
Millions of Americans gathered together to observe the Solar Eclipse of 2017, the most observed and photographed eclipse in history. So if your mom, friend or significant other has a thing for space, then they're going to appreciate this gift.
I'm a Capricorn, and if you know anything about astrology, you know Saturn rules over my house. I'm very used to my sign being overlooked, so when I saw the Saturn bracelet…well, it was a little gift to myself!" – Customer Review
Reason #2: It's a cute BFF Gift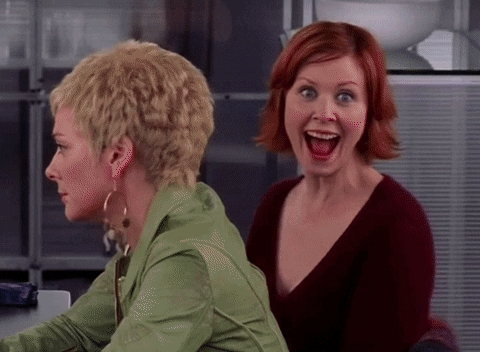 Nothing is cuter than a Best Friends Forever bracelet. When you have a best friend, you want the whole world to know your love for them. They're the one person in your life who just gets you and has been with you through it all, so they deserve some public affection.
Show how much you love and adore your best friend and make this solar system bracelet your best friends bracelet!  Each bracelet is handmade, so this bracelet is truly a unique and personal gift that no other pair or group of best friends will have!
"The bracelet was so delicate and sweet. It's a perfect gift for a group of people, everyone gets their own planet." – Customer Review
Reason #3: It's the Gift That Keeps on Giving
This solar system makes a great gift because it's not just a onetime gift. You have the option of buying a complete solar system bracelet or dainty bracelets that feature a singular bracelet.
Make this bracelet a tradition and over time buy your loved one the entire solar system! It would be a fun and sweet holiday, anniversary, birthday or Valentine's Day tradition for the person you buy it for.  Plus you'll save hours of searching for gifts over the years! A win-win situation for everyone!
 My husband liked it so much he bought the entire Solar System Bracelet for his sister, who is an engineer for NASA." – Customer Review
Click here to buy your solar system bracelet today!
At Apollo Box, we are passionate about fun and unique gifts. We created an innovative AR shopping platform to make shopping even more fun.  We want you to discover something you are so excited about that you want to share it with your friends. Sign up with us to get informed about innovative technology and products.