We get it, shopping for mom can be hard because let's face it moms can be picky. To help cut down your "shopping for mom time",  we put together this gift guide. This guide has presents that any mother, even the pickiest ones, would love. From chic necklaces to wine aerators, all of these 2019 gifts for mom are perfect for any occasion – so scroll down and get yo gifts!
Does your mom have a green thumb? If you're searching for gardening or plant gifts for mom, these Mini Pots (complete with smiley faces) would be perfect for her! These pots are small enough to fit anywhere in her home or office but big enough to add a touch of color. She can plant a cactus, succulent, or whatevers in season, and watch her plants grow and flourish right before of her eyes.
No mother can resist a handmade ceramic vase (even if you didn't hand make it yourself). You may not have time to create homemade gifts for your mom, so buy her a gift that looks homemade instead! This Rainbow Ceramic Vase will bring all the colors of the rainbow into your mother's home. Pair this with fresh flowers and your set! Your mother will love the unique look of this vase and use it for years to come.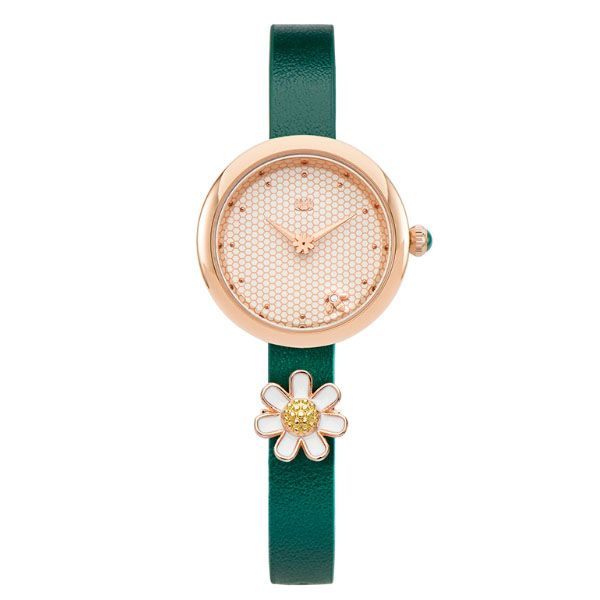 If your mother loves accessories, look no further than this Honey Bee Flower Wrist Watch. Out of all the jewelry gifts for mom, this watch strikes the perfect balance between subtle but very cute. The honeycomb face, flower charm on the strap, and bee at 5 o'clock will captivate your mom – and anyone else who sees it.
Out of all the gifts for mom on this list, this is by far the sweetest. This modern design necklace will delight your mom with its simplicity and elegance. The little sparrow hangs below an openwork branch pennant and can be adjusted to the left or right side; so your mama has options.  This gift would be great for her birthday, Mother's Day or maybe just because!
Does your mom like to entertain? Then she'll absolutely love this cocktail shaker! This pineapple shaped cocktail shaker cools, mixes, and shakes up delicious cocktails. Even if your mom isn't a pro, she'll enjoy experimenting and seeing what kind of concoctions this shaker can make. It's one of our cutest drinking gifts for mom.
This Eyelash Coffee Mug is too cute! Don't worry though, your mom doesn't have to be a coffee connoisseur in order to love this mug. She can pour her tea in there or maybe her morning cup of orange juice. Whatever beverage your mom likes, she can drink straight from this deluxe mug and feel like a lady doing so.
You can help your mom harness her cooking skills with this Oil & Vinegar Glass Cruet. Full Disclosure: This gift won't make your mom a top chef but it'll help her feel more confident in the kitchen.  Plus, you can choose between 5 different designs so you can be sure the cruet really matches her decor.
Your mom loves you but let's be honest, she probably loves her pets more! It's not easy being a pet-parent, so celebrate your mom's patience by gifting her these porcelain mugs. Whether she's a cat mom or a dog mom, she'll appreciate sipping her morning coffee from her own personalized glass. Don't forget to sign the card on her furry friends behalf.
Did your mom teach you important life lessons like, "A bottle of wine should never be wasted"? If so, this is the gift for her! This UIXOO Smart Wine Saver will save every wine bottle your dear mother opens. Which means, she'll never have to worry about her wine spilling or being tainted with harmful oxygen – this smart wine preserver will keep her wine safe.
This Chevalier Wine Glass Collection is the perfect gift for your mom who also self-identifies as a "wino." Not only does the glass look elegant but it also aerates the wine poured, which means your mom will be able to enjoy a perfect glass of wine every single time. Out of all our gifts for mom, this is one of the best gifts because, thankfully, wine never goes out of style.
While flowers are always a fitting gift, unfortunately they don't last forever. So why not gift your mom a rose bouquet that'll last…and last…and last? This Preserved Rose Glass in Dome looks beautiful and it'll remain beautiful for a long time. Comparing its' price to the price of a medium sized bouquet, we'd say that this gift scores points for longevity, affordability and uniqueness!
At Apollo Box we're passionate about fun and unique gifts. Our innovative AR shopping platform takes shopping to a whole new level of fun. Find cool gadgets and handmade creations to share with your friends. Sign up for our newsletter and stay informed about latest creative products and innovative technology.