Spring is around the corner, but so is the skin of your dreams. Has the harsh winter weather left your skin feeling dry and looking…well, blah? Don't stress out! 1) Stress will irritate your skin and 2) With the little help of winter skincare products, you'll achieve that natural glow that you've been dreaming of.
Here are 7 winter skincare products that'll hydrate, firm, and soothe your skin just in time for spring:
This Tabletop Night Light Diffuser doesn't just provide your room with a nice scent, it's also works wonders on your skin. Every day, your exposed to dirt, grime, and other elements that wreak havoc. Cold weather dries out your skin and enlarges your pores, making them more vulnerable to toxins.  To prevent dry skin, simply use a diffuser! Diffusers are excellent winter skincare products because they purify the air and in turn, clean and moisturize your skin. Go ahead and use this diffuser while you sleep and wake up with the glow of your dreams!
You've seen these facial rollers everywhere, right? Don't ignore the hype – there's a reason so many celebrities and beauty bloggers are obsessed. Facial rollers have been used for centuries to treat skin because they increase circulation and improve skin tone. They also stimulate the lymphatic system which is what promotes amazing skin benefits. So don't settle for puffy eyes and a lackluster complexion. Just add this Rose Quartz Facial Roller into your daily skincare routine. This a must-have on your winter skincare products list because it will soothe and brighten your skin just in time for spring.
You know it's winter when your hands are dry as a bone! Instead of using just any lotion to treat your hands, use this Hand-Aid Healing Hand Balm. This winter skincare product contains coconut oil and shea  butter; two ingredients that keep skin moisturized and even restore elasticity. Apply this lotion after washing your hands to seal in all the moisture and protect your hands from becoming peeled or chapped.
Dr. Jart created this Dermask Set that uses advanced technology, mixed with natural ingredients, to improve your skin. Whether the cool winter weather has dried your skin, you're experiencing wrinkles, or you're noticing a few unwanted pimples, this set has sheet masks to fix any skin problem. The ultra-fine microfiber sheet mask works to keep blemishes at bay and brightens your skin. The body heat thermosensitive cellulose gel mask also firms your skin and over time will improve its texture.
You already know the winter weather can dry out your skin, but it can also dry out other body parts too…like your eyes. Luckily, these Anti-Wrinkle + Energizing Eye Masks are basically magic. You'll notice a difference in your under eye bags almost immediately after applying. Like I said, maagiiicc. Say bye bye to hiding dark circles with your sunglasses! Soothe and revitalize your eyes with easy-to-apply winter skincare products like these eye masks and look bright-eyed and ready to take on your day!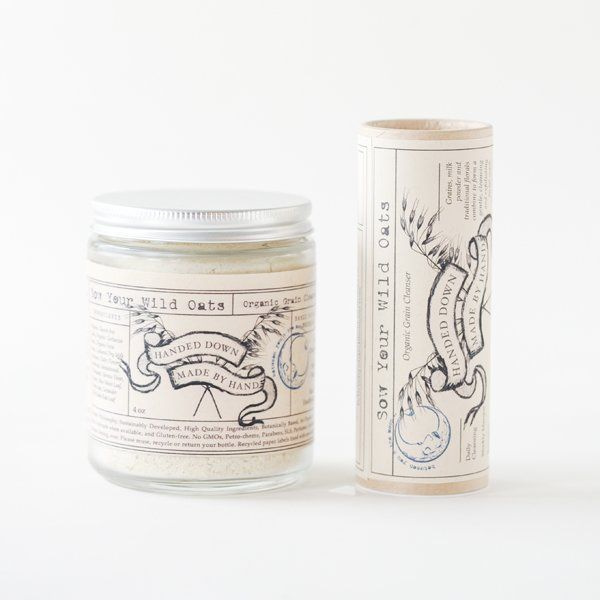 There's nothing more annoying than skin that just won't seem to clear up! You might be wondering why you're still struggling to get rid of acne and discoloration. Well, it might be due to your facial cleanser. Remember: Not all winter skincare products are the same. Sometimes, you have to avoid the "well-known" chemicals, and use natural ingredients. This Sow Your Wild Oats Exfoliating Cleanser is a great winter skincare product for people with gentle skin. It gently removes layers of dead skin and eliminates toxins WITHOUT over-drying or irritating your skin.
Your feet are probably hating this cold weather and honestly, can you blame them? These low temperatures dry out the skin and cause peeling and cracking. Gross! Thankfully, you don't have to walk around with crusty feet anymore. You can use this Dr. Pedicure Exfoliating Foot Mask to peel away dead skin so you're left with soft and insanely smooth feet. An absolute must for the winter so you're ready for the spring…and open-toe shoes!
Want to checkout more winter skincare products? Browse our Beauty & Health Collection!
At Apollo Box, we believe that unique gifts = unique living. We want to help you discover, collect, and share the world's most creative gifts. We search all over the globe for small vendors with big ideas and one-of-a-kind products, and partner with them to bring you the most unique home décor gifts, DIY gifts, jewelry, gadgets and more. Whether you're searching for gifts for mom, gifts for dad, or a gift for your BFF, we've got it all. So take a step out of the ordinary, create the extraordinary and give unique gifts.