Valentine's Day is just around the corner and it is time to start thinking about what to get your special guy. Whether your guy is a romantic, a macho, or a fellow weirdo, we've got you covered with this gift guide. From finger-touch drum sets to wallets, these gifts are sure to make your man's heart skip a beat.
The Finger Touch Drum Set is the perfect gift for the musician in your life. It is a mini drum set that can be played with your fingers and even has a record mode for recording your drums and a game mode for some added fun. It is a unique and thoughtful gift that will show how much you support his interests.
The Plymouth Earbuds are a stylish and retro way to keep the music going. These wireless earbuds come in five different colors and are designed to look like a vintage Plymouth. If your guy is someone who appreciates vintage cars, this will definitely make a fine gift.
Funny Bigfoot-Inspired Slippers
For the guy with a sense of humor, the Funny Bigfoot-Inspired Slippers are sure to make him laugh. These quirky slippers are designed to look like bigfoot and are perfect for lounging around the house. And every time he wears them, it will remind him of what a wonderful time you had on that day.
The Artist Inspired Rubik's Cube is a fun and unique twist on the classic toy. These cubes feature paintings by famous artists like Van Gogh, Da Vinci, Monet, and Picasso. It is a great gift for a boyfriend who loves art and problem-solving.
Retro Style Container Side Table
The Retro Style Container Side Table is a great addition to any living room. This industrial-style side table looks like a cargo container with the word "Payload" written on it. It is a great gift for a boyfriend who appreciates unique home decor.
The Cyberpunk LED Glasses are perfect for the tech-savvy guy in your life. These futuristic glasses have cool lights and data written on them and can change color. It is a great gift for a boyfriend who loves futuristic designs and technology.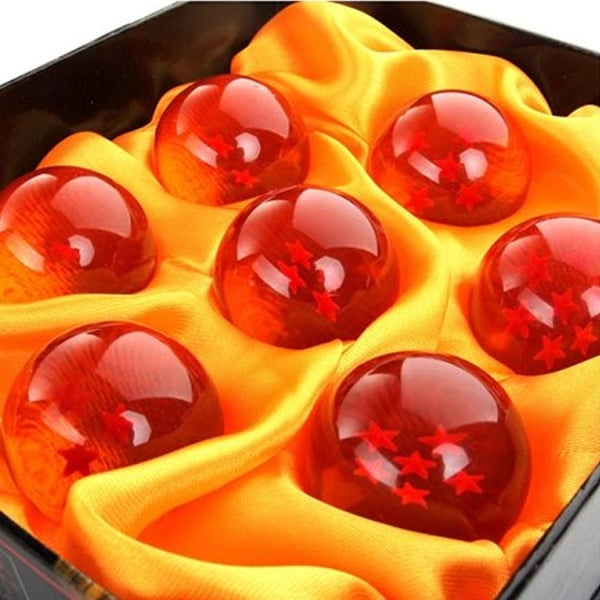 Dragon Ball fans will love the Dragon Ball Collection. This collection box includes seven Dragon Balls and comes in a nice box with a fine piece of cloth. These are thoughtful and sentimental gifts that will appeal to your boyfriend's love of anime and the Dragon Ball series.
The Minimalist Card Holder Wallet is a sleek and practical gift. This high-quality wallet has plenty of card slots and a simple, clean design. It is a great gift for a boyfriend who values functionality and simplicity.
The Rock-Inspired Ashtray With Lid is a cool and unique way to keep ashes. With the lid on, it looks like a mini planet, and when the lid is removed, it is a functional ashtray. It is a unique and thoughtful gift that will appeal to your boyfriend's love of space and astronomy.
The Pantheon Inspired Night Light is a beautiful and unique addition to any room and an awesome gift for someone who appreciates history and architecture. This concrete night light is designed like a mini Roman Pantheon and can even hold small items in the middle under the light.