Father's Day is just around the corner, and it's time to show our dads how much we appreciate them. Our Father's Day gift guide is here to help you find thoughtful and unique gifts that will make your dad feel truly special. Whether your dad is a wine lover, a coffee aficionado, or a music enthusiast, we have curated a selection of items that are sure to put a smile on his face. Show him how much you appreciate his unique tastes and interests with these handpicked items. Happy Father's Day!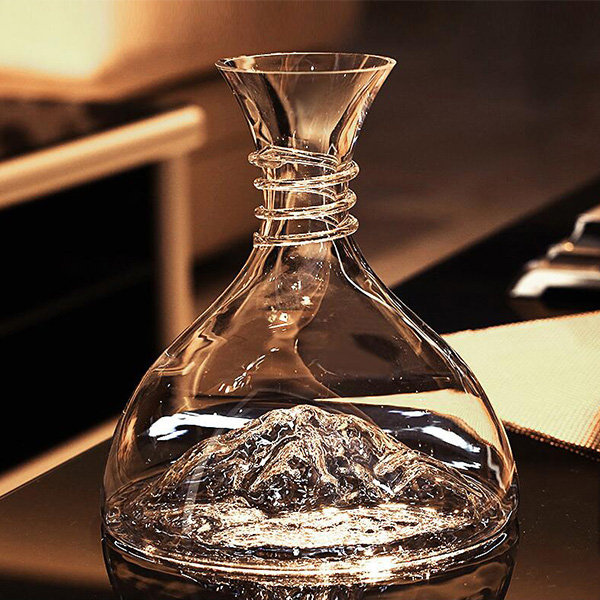 Elevate your dad's wine experience with this stunning glass decanter featuring an intricate iceberg design. It's perfect for enhancing the flavors and aromas of his favorite wines. This elegant piece is great for showcasing his favorite spirits and will add a touch of sophistication to his home bar.
Treat your dad to a stunning Glass Wine Set. The unique tilting design of the Decanter not only enhances the decanting process but also adds a touch of elegance to any table setting. Let your dad savor his favorite wines in style.
Raise a toast to your dad's remarkable presence with this delightful Wine Set. This glassware set is perfect for enjoying a relaxing evening together. Show your appreciation for his refined taste with this Father's Day gift and create lasting memories over a glass of wine.
Cup And Saucer Set – Bone China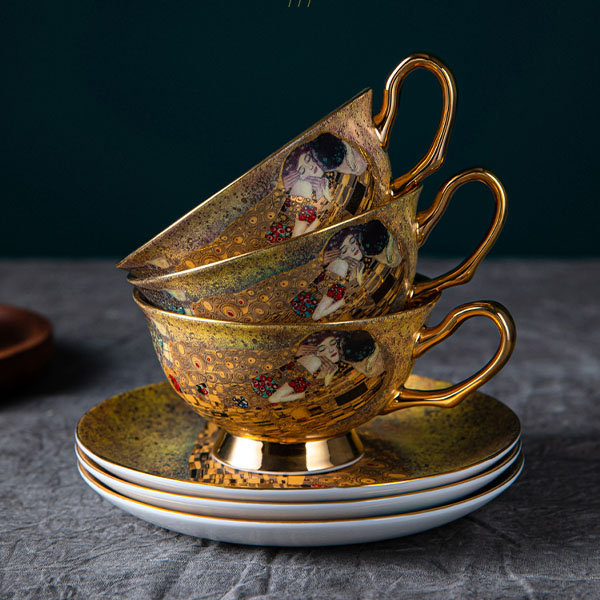 Honor your dad's love and affection with this Cup and Saucer Set. The delicate design and meticulous craftsmanship make it a unique and sentimental Father's Day gift that will warm his heart with every sip.
Bone China Tea Set – Blue – Green
Indulge your dad's love for tea with this elegant Bone China Tea Set. The beautiful blue and green hues combined with the delicate patterns make it a true work of art. Express your gratitude on Father's Day by gifting him this exquisite set that will elevate his tea-drinking experience.
Help your coffee-loving dad take his coffee experience to the next level with a Coffee Bean Grinder. This essential tool allows him to grind fresh beans for a flavorful and aromatic cup of coffee every time. Gift your dad a perfect cup of coffee every morning.
Rock Ashtray – Stainless Steel – Concrete
Celebrate your dad's uniqueness with this rugged yet stylish stainless steel and concrete Ashtray. Its rock-inspired design adds a touch of edginess to any space while the lid keeps ashes discreetly hidden. Let him know how much you appreciate his individuality with it.
Retro Bluetooth Vinyl Record Player
Take your dad on a nostalgic journey with this Retro Vinyl Record Player. Combining vintage charm with modern technology, this Bluetooth-enabled player allows him to enjoy his favorite vinyl records and even stream music wirelessly. Show your gratitude on Father's Day by bringing back the joy of vinyl music to his life.
This unique and eye-catching Speaker is a great gift for dads who loves music and outer space. Designed in the shape of an astronaut, it combines futuristic aesthetics with high-quality sound, allowing your dad to enjoy his favorite tunes in style. Whether he's relaxing at home or working in the office, this speaker will accompany him with immersive sound.
Fish Shaped Multifunctional Knife
Acknowledge your dad's practicality and versatility with this portable and multifunctional Fish-shaped Knife. Its stainless steel construction makes it a handy tool for various outdoor activities. It complements his adventurous spirit.
Our Father's Day gift guide is filled with unique and meaningful presents that will make your dad feel truly appreciated. Show him how much you care by choosing a gift that aligns with his passions and interests. Celebrate the incredible dads in our lives and make this Father's Day one to remember with a gift that speaks from the heart.