Summer is quickly coming to an end and soon the temperatures will be dropping. It will be time to put your summer clothes away until next year and bring out the warmer clothes to keep you cozy as the months turn colder. This guide will help you get ready for this new season by laying out all the must have items for autumn.
Blue Shirt with Overlapping Front
This long sleeved women's shirt is a wonderful addition to your closet. The cute overlapping design adds a touch of sophistication to any look. The neutral color will match just about any outfit and it can easily be layered with a warm sweater or scarf for those cooler days. It is sure to become a favorite item that can be worn again and again!
The High Waisted Loose Pants are another great addition to your closet. They come in two colors; black or green, giving you a variety of outfit options. They can easily be dressed up or down and are perfect for the office. You will find a variety of opportunities to wear them and they will quickly become your favorite pants.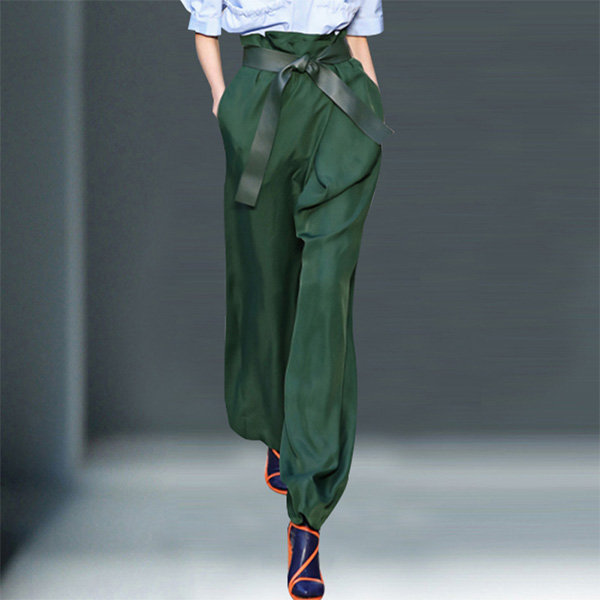 Stay toasty throughout the fall and winter months with the Vintage Lambswool Jacket. This jaket comes in a variety of colors and can be worn by anyone. The sturdy design of this jacket means it is sure to protect you from the cold months and the bright colors will make it so you do not want to take it off.
Stay cozy this fall season with the Retro Knit Sweater. This adorable sweater is perfect for a casual day out or for heading into the office. It is warm but lightweight which makes it great for layering items. This sweater will be a great addition to your fall wardrobe.
This beautiful Printed Button Down Shirt is just waiting to be worn this fall. The colors and style are perfect for a sophisticated fall look. This women's shirt is perfect for work, a day out on the town, or for enjoying dinner and drinks with your friends. You are sure to get a lot of compliments no matter where you wear it.
This beautiful Wool Plaid Scarf is the quintessential fall item. It comes in two colors, red and green, and will keep you warm all fall and winter long. This is a must-have item for the cooler months and you are sure to get lots of use out of it.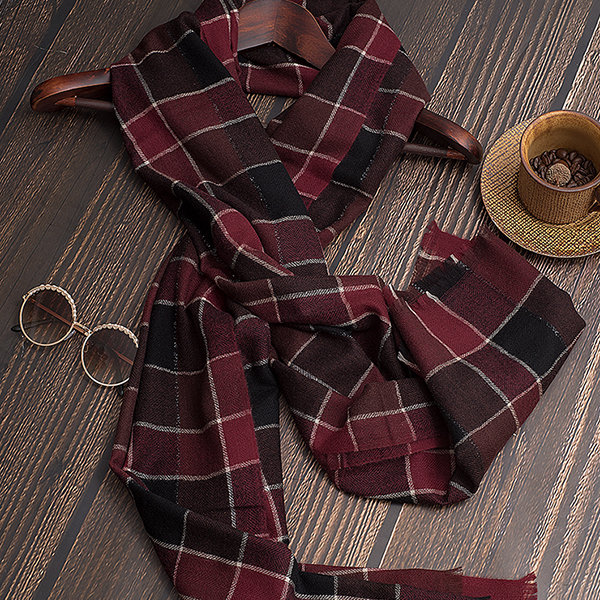 Refresh your look for the office this fall with the British Blazer. The beautiful and vibrant color of this piece will quickly make it a favorite item. This is a great item to have for those classic Fall days that start out chilly and then quickly warm up in the afternoon. The blazer can be dressed up for professional settings or worn on casual outings. Wherever you wear it, you are sure to get a lot of compliments!
Another great way to stay warm and cozy is the Trendy Crew Neck Sweater. This men's sweater comes in four beautiful colors and can be easily layered with any outfit. This also makes a great oversized sweater for women for days lounging around the house or while out running errands.
Nothing says fall quite like leather. This sling back bag is perfect for afternoon trips out and about or as your office or school bag. It can be worn by both men and women alike. Not only will it look stylish, it will also help keep your items organized and safe while you are out and about. It is available in black and brown leather.
Keep your feet warm and stylish this fall with the Lace Up Leather Boots. Available in both black and brown and multiple sizes, these boots are ideal for both men and women. Their classic combat boot design is super trendy and can be worn with just about any outfit. The rubber sole makes them great for daily wear.