It's the second day of November and we're officially in the month of giving thanks. While turkey, football, cranberry sauce and the Thanksgiving Day Parade might be the first couple of things that pop in your mind when you think of November, this month is meant to draw us back to one thing: being thankful.
November is also the month where we spend more time than usual with the people we love. It's the season to show them just how much we appreciate them with gifts, quality time together and so much more.
In the spirit of family, friendship and thanksgiving, spend time this month cultivating a heart of gratitude and your relationships.  Scroll down below to see 12 different ways you can show your friends and family just how thankful you are for them.
Write Them an Encouraging Note
There's something about receiving a handwritten note that's so meaningful, intentional and special.  For centuries, people have expressed their feelings towards loved ones through letters and notes. Take some time this month to sit down and write out just how much your friend or mom means to you.  Your letter will be a token of love that they'll re-read when they have low and sad days.
Make Them They're Favorite Homemade Meal
Does anyone invite their friends over for dinner nowadays? Yes, it might be so much easier to treat your friend out to dinner or order them a meal through Dish Dash. But preparing your  friend a homemade meal means so much more because you're inviting them into your space, your home. You're also using your time and energy to create and serve them a plate. Preparing a meal for someone is an act of generosity and kindness that hits the heart.  This act of gratitude will mean even more to your loved one if you make one of their favorite meals.
Help Them Out with a Chore
No matter how mundane chores are, they still need to be done. So how about you lighten your friend or family member's load and help them out with their chores? This is a creative and extremely helpful way to spend time with your loved one and show them just how thankful you are for them.
Take Them Out for a " _" Date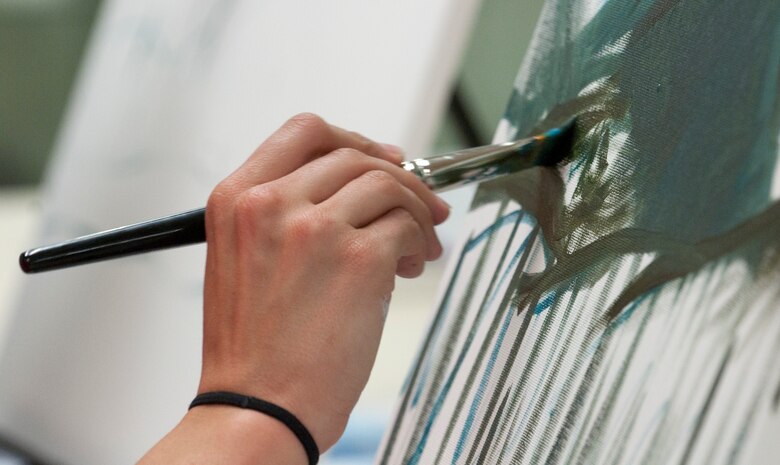 Sometimes all you need to do to show a friend or family member that you're thankful for them is spend time with them.  You can take your gratitude action even further and take your friend out for the activity of their choice. Have a friend that loves the outdoors? Take them on a hike! Have a sibling that loves DIY? Take them to a candle making class.  Treating your loved one to a date that circles around their passion will make your loved one feel special and seen.
Surprise Them with a $50 Shopping Spree
Never underestimate the power of gifts. If someone  you're thankful for enjoys a good ol' fashioned shopping spree, take them to the mall! There's nothing more surprising and unexpected than having your friend buy you that sweater you've been eyeing all month, just because! Be that friend and treat your friend to a gift that they would never treat themselves too. If you don't have time to go out on a shopping spree, then surprise your friend with an Apollo Box Gift Card!
Call Them Out of the Blue
Talking on the phone is a lost and underrated art form. Show your friend and family member that you're thinking of them and hop on the phone with them.  It might feel awkward at first, but after 10 minutes it'll feel like you're hanging out in person, chatting the day away.
Spend Extra Time Shopping for Holiday Gifts
No one really enjoys gift shopping during the holiday seasons. If you've found yourself guilty of quickly picking the most convenient gifts to get out of the store or mark "holiday shopping" off your checklist, we're gonna challenge you to switch it up this year. Instead of rushing through gift shopping, take the time to really think about what your family member or friends want / mean.  A thought-out gift can be spotted a mile away, and the thought really does count. If you don't know where to start, take a look at some of our Apollo Box Gift Guides.
Do 20 Days of Thankfulness
This is a "Show Your Thankfulness" challenge that will take dedication and determination, but will make your loved one feel like the most special person in the world. For 20 days, find something that you're thankful for in a friend or family member, and write them a note. By the end of 20 days your loved one should have 20 different notes that express the different reasons you're thankful for them.  If you're up for the challenge, write your notes on fun stationary like this Omoshiroi Architectural Block Note Pad!
Do a Random Act of Kindness for One of Their Family Members
What's one way that you can show your thankfulness for a friend or family member? Do something kind for one of their family members! When someone does something especially kind for your mom, dad, grandparents or siblings, doesn't it almost feel like they did something kind for you? So spread the love and rake your friend's parent's lawn, or deliver them some homemade cookies. Show your friend that your love for them doesn't stop with just them, it's a love for the whole family.
Send Them Flowers
This act of gratitude is super simple and always appreciated. To show thankfulness for your friend or family member, surprise them with a beautiful bouquet or flower arrangement. Make this act of thankfulness even more special and present the flowers in a unique vase like this Color Block Porcelain Vase.
Surprise Them with an Apollo Surprise Box
Want to show your thanks for a friend or family member all year long? Then surprise them with an Apollo Surprise Box. Surprise them every month with a box of gifts that perfectly match their taste and interests! 
Volunteer Together for a Cause That They're Passionate About
Have a friend or family member who is always working for a cause? Then show how thankful you are for their caring heart and walk alongside them to serve a cause they're passionate about. It can be volunteering at a soup kitchen or the animal shelter. Whatever it is, both you and your loved one will walk away feeling more grateful for all that you have and for each other.
Want to show your loved one how thankful you are for them with a unique gift? Click here to see our Apollo Box Gift Guides!