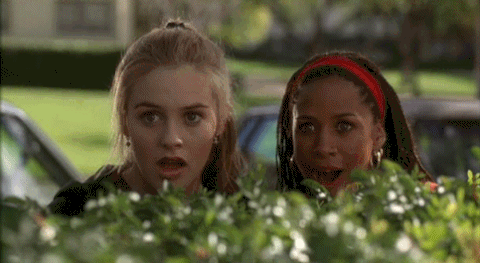 There's no one like your BFF, and when it comes to Christmas, your Best Friend Forever deserves the best gifts and trinkets.  Finding BFF gifts is a fun and delicate task, because your friend deserves the best, and it's hard to not buy them everything in sight!
If you're looking for some fun, unique and one-of-a-kind BFF gifts then you're reading the right gift guide. We have tons of cute home and lifestyle gifts that any Gal Pal would love! So read on and find a gift that will tell your BFF she's the only girl in the world for you!
Matching BFF Gifts
What's cuter than twinning with your BFF? Nothing! It may be cliche but matching BFF bracelets, shirts and everything else are popular for a reason.  You found your person, so make your affection for them public and show the world how great your girl is!
Any of these gifts would make the cutest matching BFF gifts. Plus you get a cute gift too!  Treat yoself!
If Your BFF Likes To Experiment In the Kitchen
If your BFF is an undercover Julia Child then you are #blessed.  There's nothing more fun than whipping up crazy delicious concoctions at sleepovers, and indulging in calorie free desserts (because calories don't count on girls night, duh).
Buy your best girl one of these fun kitchen gifts that will inspire her to try new recipes and treat your taste buds. For more fun kitchen gifts, click here.
If Your BFF is All About Decorating
If your BFF has the perfect eye and is constantly re-styling her room, get her some cute home decorations that will add an extra pizzaz to her place.  Show her that you appreciate her love for making things beautiful and leave a piece of you with her.
For more home decor gifts click here!
If Your BFF Isn't Picky
Can we all just take a moment to give a shout out to all the down-to-earth BFFs. You're the real MVPs!
This Christmas, surprise your girl with a different and fun gift that she can't find anywhere else.  She's a one-of-a-kind, irreplaceable person, so she deserves a one-of-a-kind gift.
Find more cute and fun gifts for your girl gang here!
Gift for Her               Gift for Him           Gift for Grandparents                 Gift for Mom                      Gift for Dad
Under $15             Under $25         Under $50             Under $100           Over $100
At Apollo Box, we help customers discover, collect, and share the world's most creative products. We hand-pick every product from vendors around the world. Check out our website or join our Facebook discussion for trendy products you can enjoy right now.  Sign up with us to get informed about innovative technology and products.