Cats, cats, cats, cats, cats. If you're a cat lover or shopping for a cat lover then you're at the right blog.
Apollo Box has a ton of adorable cat cups, jewelry, home decor and accessories that make fun and unique gifts. There's just something about these furry and coy creatures that drives us crazy in a good way.
Even if you're not a huge fan of cats, you're still going to want some of these adorable cat gifts. Read on for some of the cutest cat lover gifts around!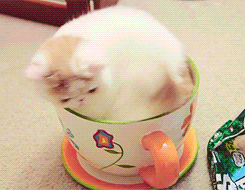 What's cuter than little kitties saying hi to you first thing in the morning? Nothing! These ceramic mug and spoon sets put a paws-itive spin on your morning cup of coffee. The ceramic lid keeps coffee, tea or hot cocoa warm – perfect for busy days at home or at the office.
Hello Giggles Editor Emily Pop is a huge fan of these mugs and thinks they're "just so dang darling!". Get this set for the cat and coffee lover in your life!
Cold weather and the holidays are almost here and that means it's time to fill your home with your favorite comfort food. Fill our cute Cat Noodle Bowls with your favorite noodles, pasta dishes or soups.
Each lid showcases an adorable cartoon cat face in four different expressions.These Bowls keep your food hot until it's time to eat and will make you want to whip something up in the kitchen.
A true cat lover never really wants to leave home and spend a whole day apart from their adorable furry buddy. You heart your kitty and don't like to be gone from them for long.
On the days when you can't be together, wear this cat paw ring as an outward token of your love for your little one. The wrap design is just right for your cool cat-loving style and it'll be a constant reminder of one of your favorite pals.
Want to start growing your own herbs but don't have a green thumb? Grow your own fresh mint leaves with this adorable Cat Chuppon. It perches on the edge of a mug or glass and sips through a straw when your plant is thirsty.
All you have to do is place your plant in a well lit area and let the adorable kitty cat do all the work! We even have a Holiday Kitty that grows wild strawberry out of their gift bag.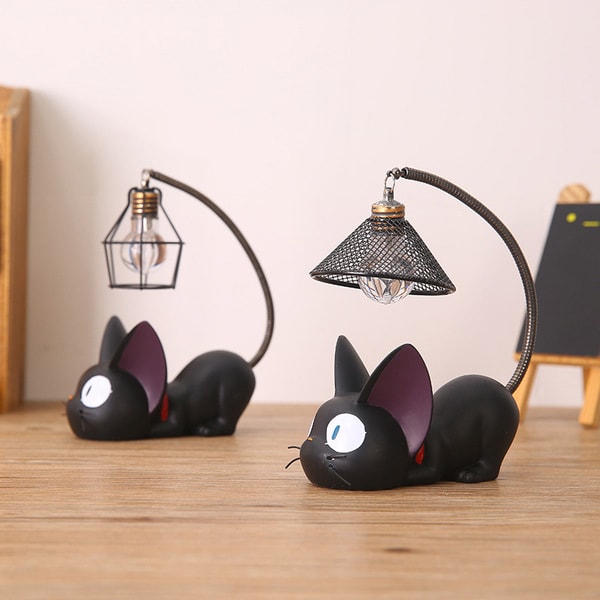 Look what Kiki's Delivery Service just dropped off! JiJi keeps watch over little ones while a stylish cage light provides soft lighting. This friendly cat friend is perfect for a bedside table.
Buy this as a gift for any "Kiki's Delivery Service" fan and they'll love you forever.
Click here for more cat lover gifts!
At Apollo Box, we are passionate about fun and unique gifts. We created an innovative AR shopping platform to make shopping even more fun.  We want you to discover something you are so excited about that you want to share it with your friends. Sign up with us to get informed about innovative technology and products.