The spookiest time of the year is almost a month away and that means there is so much to do! Jump into the spirit of things and transform your home or workplace into a Halloween haven with spooky Halloween decorations and accessories.
If you love Halloween but don't have a big budget to spend on Halloween decorations then this is the list for you! Find one-of-a-kind, cute and creepy Halloween decorations that are all under $18!
Read on to see what Halloween decorations can help you celebrate your favorite holiday in style!
These eyeball candles will give you the heebie jeebies.   The designers hand pour and individually paint each one of these eyeball candles for an original look. Made from food grade paraffin wax, they burn for about 14 hours and come in blue, brown or green.  Strategically place them in your house to spook future trick or treaters and guests!
Creep guests out at your Halloween party with these Handmade Finger Soaps. These highly detailed soap fingers are highly realistic and will give you a slight shudder every time you use them. Luckily these soaps are made of vegan ingredients and have a fall pumpkin spice scent, so you'll walk away smelling like fall.  Put this creepy soap set in your bathroom to freak out guests!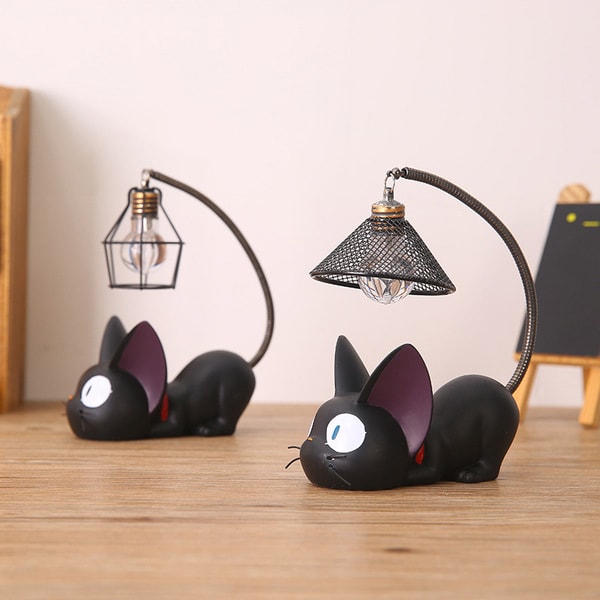 Deck out your home with black cat accessories and decorations this Halloween.  This Little Cat Night Light is a cute companion that will watch over you at night. Turn on its light to scare way any ghouls and ghosts!
Why settle for basic ice cubes when you can have crossbones and skull cubes! Friends and guests will post a photo of these unique skull cubes on their social media profiles in a heartbeat If you want to host a standout Halloween Party, use this tray to make Jell-O Skulls and serve them as a spooky desert! Just pick your favorite Jell-O flavor and follow these instructions!
Even though the price of these Halloween String Lights are a smidgen over $16, we had to include them because they are oh so cute! These adorable lights come in two styles, pumpkins and bats.  They strike the perfect balance of cute and spooky, and  give the best Halloween vibes.
Click here for more Halloween decorations, skull accessories, Halloween accessories and costumes!
At Apollo Box, we are passionate about fun and unique gifts. We created an innovative AR shopping platform to make shopping even more fun.  We want you to discover something you are so excited about that you want to share it with your friends. Sign up with us to get informed about innovative technology and products.