Summer is officially over and fall is here! It's time to fill your calendar with fun fall activities. 
Experience all that fall has to offer and make sure you do one or all of these fun fall activities by yourself or with your favorite people. We also included some cute fall home essentials that will bring more fall goodness into your life
Fall Activities Pick #6: Watch the Netflix Fall Lineup
There's nothing better than curling up on your couch and binge watching Netflix on a windy, fall day. This pastime is one of the more laid back fall activities on the list, but it is oh so satisfying.
Watch one of these fall themed movies and see the magic of fall unfold on the big screen. Wrap yourself up in this comfy Pom Pom Throw Blanket and surround yourself with your favorite snacks and a cup of hot tea, chocolate or coffee to have the ultimate Netflix experience.
Fall Activities Pick #5: Go Apple Picking
Apples are the fall staple fruit and there's nothing better than baking apple crumbles or pies with fresh, hand-picked apples.  Apple picking is one of the fall activities that's fun to do with your favorite people, so rally a group of friends or plan a date with your loved one and venture to the closest Apple farm.
Apple season ends in mid October in most regions of the country, so make sure to set aside a weekend asap. If you can't wait till you get home to try an apple concoction, bring some caramel sauce, this handy apple slicer and eat caramel apple slices.  
Fall Activities Pick #4: Go For a Hayride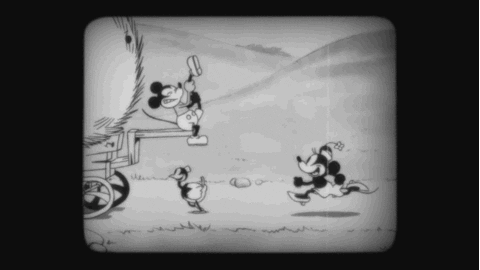 This tradition is a must and there's nothing more fun or American than a hayride at the pumpkin patch. Out of all the fall activities, this would be a good one to do at night.
Layer yourself in warm clothes, bring a cozy blanket, thermos of apple cider, hop on the hayride and take in the beauty of the night sky.  Connect this Pocket Spotlight to your phone and capture the moment in a cute photo.
Fall Activities Pick #3: Try a new Pumpkin Spice Treat
For a majority of people fall means one thing: Pumpkin Spice Lattes.  Starbucks introduced this cult fall drink back in 2003 and our lives have never been the same.
This fall, broaden your horizons and treat your palette to a new pumpkin spice flavored food like pumpkin spice flavored pancakes or pumpkin spice flavored macaroons.  It's good to try new things!  For those of you who have drinking a PSL at the top of your fall activities list, sip it out of an adorable mug like this Sleepy Cat Cup.
Fall Activities Pick #2: Make Your Home a Cozy Sanctuary
One of the best fall activities is dusting off the fall decorations and transforming your home into a fall dreamland. Pick up some baby pumpkins at your local grocery store and place them at the center of your dinner table.
Fill your home with fall scents that will put a smile on your face. These wax Mason Melts come in an authentic and reusable jar and have flavors like Pumpkin Pie and Crisp Apple.
Fall Activities Pick #1: Pick and Finish a New Book
If you're trying to wean yourself off tv and can't participate in the first option on our fall activities list, then this is the activity for you. Fall is the perfect season to get your nose in a book and lost in your imagination.
Challenge yourself this season or get back on top of a New Year's resolution, and find a new book to read. Use a fun bookmark like this Vintage Flower Bookmark to save your spot when it's time for lights out!
Click here for more fall decorations and here for a Fall Activity checklist!
At Apollo Box, we are passionate about fun and unique gifts. We created an innovative AR shopping platform to make shopping even more fun.  We want you to discover something you are so excited about that you want to share it with your friends. Sign up with us to get informed about innovative technology and products.